Streetwear Collections Inspired by World Cup Mania
Designs from Stüssy's "NTRNTNL Soccer" Collection, paying tribute to the 2014 FIFA World Cup
As you're well aware (I hope), the 2014 FIFA World Cup is nearly a week into play and has not only taken over the media but has also managed to infect streetwear companies with World Cup fever. From boardshorts to soccer balls, the World Cup frenzy is unavoidable to even the most obtuse in the sports world.
Hurley x NikeSB released their "National Teams" Collection, which includes: shoes, polo shirts, tank tops, boardshorts, hats, jackets and T-shirts that are essential for both the World Cup and summer season. This collection carefully selected the most respected teams in the FIFA rankings, as well as the most distinguished soccer kits in FIFA style, including the United States, France and, of course, Brazil.
The Air Jordan Brand is not to be left out of the mix and is releasing a "Brazil Pack" on June 21, consisting of two shoes – the Air Jordan 6 and the Jordan CP3 VII – and retailing at $500. The pack is influenced by the Brazilian flag with green and yellow accents, reflecting the country's sacred colors. The Air Jordan 6's nubuck toe box is stitched in between a leather black side panel and a black rubber and icy blue sole. The simple green and yellow highlights jump out at you among the blackout of the shoe. The CP3's most noticeable characteristic is its heel, which is dressed in a silhouette of the Jordan brand's signature elephant print.
I Love Ugly is a clothing company that launched in 2008 and has since been putting out threads that have revolutionized the street-fashion game worldwide. They've also put out a collection of their own called the "Football Collection," which is really only a collection of caps – six to be exact. The simple creativity and exclusivity of these five-panel caps are what make this item a must-have. Only 100 pieces per design have been produced and represent countries like Japan, Germany and Italy. These hats are still available at iloveugly.com/football-collection.html, so get yours before they're all gone.
The Lifted Research Group a.k.a LRG has also paid tribute to the World Cup with a capsule collection of jerseys representing the host (Brazil), the stars and stripes (USA) and the reigning champ (Spain). They've also added a one-of-a-kind soccer ball to the mix that's stamped with their iconic tree and three bold letters that read "LRG" across the white ball.
Stüssy has done it again, by putting together a collection of soccer-inspired shirts, socks and water-bottles that are sure to become classics. This collection – probably my favorite – doesn't stick strictly to national teams but also pushes the limits creating their own team jerseys. They've put out a floral-print goalie-jersey that includes Stüssy's very own team logo on the front, as well as what looks like their sponsor's name (which happens to be Stüssy). Head over to stussy.com/features/stussy-ntrntnl-soccer-collection, and check out the rest of their "NTRNTNL Soccer" Collection before it's gone.
Video Slider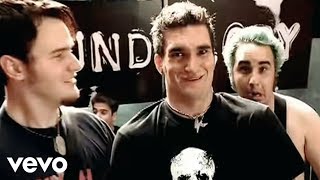 Win Tickets to See New Found Glory and Yellowcard at The Wiltern
Music video by New Found Glory performing My Friends Over You. (C) 2002 Geffen Records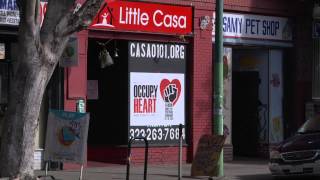 Review: An Essential Documentary for Angelenos, East LA Interchange
Boyle Heights in East Los Angeles is now a predominantly Mexican-American community known for a high crime rate, yet the history of the neighborhood is not a static one. The neighborhood that now boasts a community that is over 90-percent Latino was once one of the most diverse neighborhoods in Los Angeles, with sizable Jewish, Asian and African-American populations before changes in the laws and post-war development caused a shift in the population to what it is today. The documentary East LA Interchange chronicles the history of this neighborhood, telling the stories of those who lived there decades ago as well as those who make up the current community.
Knock Knock Turns Fantasies into Nightmares
Izzo and de Armas recorded a brief video encouraging fans to check out Knock Knock.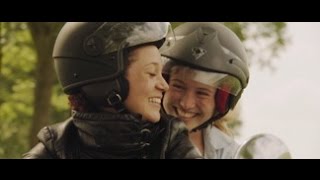 Review: Nuanced Performances Under the Sure Hand of Director Colette Bothof Make Summer Shine
Proposing a riveting context framework of ambiguous spirituality and nascent digitalization, noted Dutch auteur Colette Bothof's second feature, Summer, earmarks charming character dramedy with wide-arching societal screeds that cut to the heart of the contemporary zeitgeist. Despite this lofty thesis, there remains a warm, emotional core to this contained tale of an introverted young girl coming into her own during that most transformative of seasons.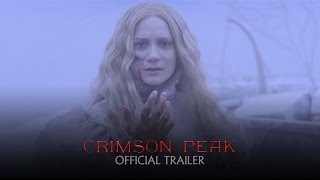 Win Passes to a Screening of Crimson Peak
Crimson Peak stars Mia Wasikowska, Jessica Chastain, Tom Hiddleston, Charlie Hunnam and Jim Beaver and is directed by Guillermo del Toro.