Step Into Spring with Nalho Footwear
The Nalho Ganika collection retails for $48. (Courtesy photo)
"http://lol-la.com/wp-content/uploads/2019/06/HB19_DIGITAL_BANNERS_JULY4TH_NILERODGERS_PROMO_728x90_A.jpg">
"http://lol-la.com/wp-content/uploads/2019/06/1903439-MJTT1-LA-SPA_MX_Kit-422136-300x250-1.jpg">
"http://lol-la.com/wp-content/uploads/2019/05/MTH-190039-Feel-The-Fame-Remarketing-Banner-728X90.jpg">
With the current state of events, it's important to have a voice and stand up for what's right. While it's perhaps easier for brands to stay quiet, there are some companies with very strong beliefs who donate portions of their profits to wonderful organizations.
Nalho is one of those. Known for its concept of combining beauty and comfort with their footwear, Nalho is a strong supporter of CATW (Coalition Against Trafficking in Women).
For those unfamiliar with it, CATW is a non-governmental organization, which helps to end human trafficking, and the commercial sexual exploitation of women and children around the world.
With each pair of shoes sold, $1 is donated.
Available in four different styles, it's no surprise the line of chic, yoga mat espadrilles provide the perfect amount of support and comfort.
Inspired by the vibrant culture of India, the yoga mat sandals come in the most beautiful and colorful shades of turquoise, green, yellow and more.
Comfort no longer needs to be scarified as the shoes feature form-fitting memory foam that helps ease pressure of the ball of the foot.
It also absorbs heel shock and provides arch support all while removing stress and preventing discomfort.
The sandals are more durable thanks to the memory foam as it enhances the stability and flexibility.
The Nalho Ganika collection retails for $48. The Ganika Espadrilles are great for daily wear and are meant to keep up with active lifestyles.
Available in a variety of colors, the sandals are easy to pair with any outfit.
The Nalho Karabi is the quintessential summer shoe. Featuring a stretchy wrap that can be styled up the ankle for a chic look, the sandals are $48.
When it comes to the Nalho Ganika Metallic Nalho and the Nalho Karabi Metallic Nalho, the cost is $52 and the sandals are adorned with lovely metallic stretch fabric.
To make a purchase and read more about the brand, visit www.nalho.com.
Video Slider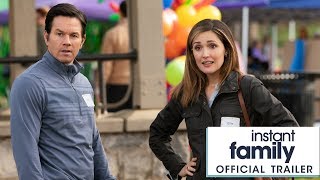 Win a Blu-ray + DVD + Digital Copy of Instant Family
Everyone everywhere can now enjoy Instant Family on Digital and on Blu-ray™ Combo Pack, and DVD on March 5 from Paramount Home Media Distribution. For a chance to enter to win at random, please email us at
[email protected]
with "Instant Family\" in the subject line and let us know why you\'d like to win a copy. This contest ends March 25, 2019.
"http://lol-la.com/wp-content/uploads/2019/06/1903439-MJTT1-LA-SPA_MX_Kit-422136-300x250-1.jpg">
"http://lol-la.com/wp-content/uploads/2019/06/HB19_DIGITAL_BANNERS_JULY4TH_NILERODGERS_PROMO_728x90_A.jpg">
"http://lol-la.com/wp-content/uploads/2019/05/MTH-190039-Feel-The-Fame-Remarketing-Banner-728X90.jpg">