Stay Powered with Nomad
Ready to hit the road and set out on life-changing adventures? Don't bother lugging around tons of unnecessary baggage. Follow the philosophy of the brand Nomad and own less, live more.
Known for their minimalistic approach when it comes to creating products, their technical accessories for mobile devices are not only sleek and stylish, they're practical and keep you powered while you're on the go.
Nomad develops each of their product concepts from the ground up, and when it comes to material selection, true portability is the end goal. As a result, the lightest, thinnest and strongest materials are chosen to create the designs.
From cases, watch straps, cables and even wallets, each item is suited for Apple products. However, there are also a couple of leather cases designed for the Samsung Galaxy S8.
If you're in the market for a new phone charger but don't want to deal with the charging cable and won't have easy access to a socket to plug into, Nomad has you covered with their Charging Wallet. The Bi-Fold Leather Charging Wallet retails for $149.95.
While the price may seem slightly expensive, keep in mind that you're paying for minimally treated, vegetable-tanned Horween leather from one of America's oldest tanneries. The material is imbued with natural waxes and oils, and the surface is not sprayed with a synthetic sealant. The rich leather is designed to patina with time.
Listen, this isn't your dad's wallet. The wallet features a modern twist to the classic bi-fold. It discreetly holds a full charge and can be used for iPhone 5 through iPhone X.
Whether you're out and about or have an emergency, the wallet will keep your phone powered. With a Panasonic lithium battery, high-strength aluminum casing and polycarbonate end caps, the wallet comes with a Micro USB.
It was designed and tested to pass airport security checks and is compliant with world battery standards for carry-on batteries, so there's no need to worry about it when traveling.
As far as design goes, it can fit around eight cards. Each side has three card slots plus two pockets for additional cards, and of course a full-sized cash slot.
Customers can unlock access to receive 10-percent off by entering their email address. Visit hellonomad.com before you set out on your adventure to pick up any of their tools and to view their entire collection.
Video Slider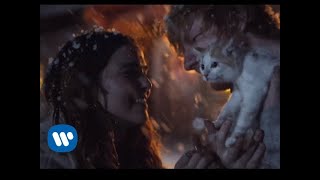 Win Tickets to See Ed Sheeran at the Rose Bowl
Ed Sheeran is back in Los Angeles, and your chance to see him perform is at the Rose Bowl in Pasadena on Saturday, Aug. 18. We are giving away complimentary tickets to the show. For a chance to enter to win, email us at
[email protected]
with "Ed Sheeran" in the subject line and tell us why you would like to go.