Stay Fit with RUMI X Feel Good
Look good while staying in shape in RUMI X clothing.
While there's a plethora of beneficial reasons to work out – health, getting in shape, feeling confident, etc. – another fun bonus is workout clothes. For whatever reason, having gym outfits that make you feel good tend to inspire many people to actually get their butts up and do something physical.
Granted, it's perfectly fine and the norm to be decked out in said gym clothes to run errands or just binge watch Netflix all weekend. No judgment here.
The brand RUMI X brings consumers apparel that not only looks and feels good, it's also designed for everyday wear from studio to street. Along with that, they're conscientious when it comes to the environment and source eco-friendly sustainable fabrics which embody their expression for wellness.
Fun fact: Plastic bottles which have been shredded, melted and dried into flakes are then spun into yarn for their signature fabric. Coffee grounds are also used in making the fabric.
You can find all of your essentials from bottoms, leggings, shorts, tops, bags, accessories and more at rumixfeelgood.com. Shipping is available worldwide and purchases over $100 receive free shipping. Additionally, you can sign up to receive 10 percent off.
If you're looking for an item to try, the Powder Baseball Tee is a great place to start your RUMI X collection. The Echo Raglan tops are designed to flatter from all angles and are crafted in fabric made from recycled coffee grounds.
Featuring a spin on the usual baseball tees, it features 3/4-length sleeves which help elongate the upper body and hugs the figure with strategically placed seams. The shirt is ideal for low-impact training sessions like Pilates, barre, cross training and everyday lounging.
Due to its unique fabric, it offers maximum odor control, a dry-fast texture, UV protection and breathability. It comes in sizes ranging from X-small to large and retails for $55.
For more information and to see what other goodies are available, visit rumixfeelgood.com.
Video Slider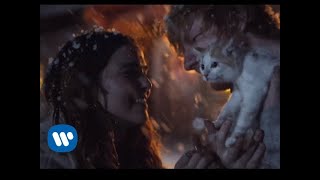 Win Tickets to See Ed Sheeran at the Rose Bowl
Ed Sheeran is back in Los Angeles, and your chance to see him perform is at the Rose Bowl in Pasadena on Saturday, Aug. 18. We are giving away complimentary tickets to the show. For a chance to enter to win, email us at
[email protected]
with "Ed Sheeran" in the subject line and tell us why you would like to go.