Stay Chill with Teroforma
Wine Twirls Wine Chillers (Courtesy photo)
The days are getting longer and hotter, but that's no reason your drinks need to be warm.
Step up your summer game and your hosting skills by keeping your party guests happy with chilled beverages at all times.
The Teroforma Wine Twirls are a necessity for anyone who loves relaxing with a nice chilled glass of wine after a long day at work.
The company, founded by Anna and Andrew Hellman, works with master artisans from all over the world to create beautiful items for the home, kitchen, bar and table.
Whether you're in the need for dinnerware, kitchen tools, shot glasses and more, you'll be covered with Teroforma and their high quality products.
The Wine Twirls Wine Chillers (Set of 4) retail for only $20.
The Wine Twirls will keep glasses cool for up to 45 minutes with no dilution and are made from BPA-free FDA-approved, food-safe resin, and feature a high-tech thermal gel.
The item not only keeps drinks cold, users won't need to worry about it imparting any flavor/odor.
It measures at 1¾" round and needs to be placed in the freezer for at least 3 hours before using.
Simply pop it into your glass and enjoy your refreshing glass of wine.
The Wine Twirls sink to the bottom of the glass and won't interfere when sipping.
At only $20, the pack of four makes for the perfect gift, whether it be for birthdays, housewarming gifts or party favors, everyone will love them.
Not only are they useful for daily use, they're also pretty to look at.
Simply chill, pop, twirl and swirl. It's that easy.
To receive updates and a discount code, you can sign up for the Teroforma newsletter.
Visit www.teroforma.com to view their entire collection of household items. Stock up your bar and kitchen items with just one stop on their website.
Video Slider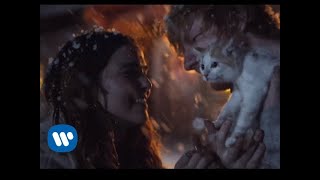 Win Tickets to See Ed Sheeran at the Rose Bowl
Ed Sheeran is back in Los Angeles, and your chance to see him perform is at the Rose Bowl in Pasadena on Saturday, Aug. 18. We are giving away complimentary tickets to the show. For a chance to enter to win, email us at
[email protected]
with "Ed Sheeran" in the subject line and tell us why you would like to go.