Star Vizn to Launch Online Training Website and Mobile App
Learn from greats like Roy Jones Jr. via Star Vizn.
If a busy schedule and long work days are prohibiting you from perfecting your craft – whether it be in the departments of athletics, entertainment, or entrepreneurship – there is now an online training platform where everything you need is at the tip of your fingers (or mouse). The people behind Star Vizn set out to create a variety of programs which l allow users to view exclusive, behind-the-scenes training from some of the top players in the industry. The website is set to launch Oct. 23. and the mobile app will be available Nov. 7.
For those who are fans of training seminars or workshops, but don't have the time to fit them in, now you can gain all of that knowledge from the comfort of your own home. Through the use of a fully interactive app and website, individuals are able to track their progress and also store live lessons with their friends.
Additionally, they'll be able to connect with the stars themselves.
Co-founder, Adam says of the experience that "finding the right people and partnering with people who wanted to give back and truly teach and help their fans to get in better shape or live a better life" was one of the most exciting aspects of development.
Take sports for example, Star Vizn has legends like Jerry Rice, Roy Jones Jr., Myles Turner, Phil Handy, Robert Horry and Dominique Wilkins teaching their own programs. Want to get their workout routines? Well, now you can. The program provides students with a 12-week training regimen.
"If you went outside and wanted to actually work out with Jerry Rice, you can do that in realtime with the audio training," says the co-founder.
The Roy Jones Jr. boxing program includes 12 audiophile workouts, 12 fitness videos, full access to the website and app to see live streaming, additional content and even Q&A sessions. Along with that, a 12-week workout schedule and calendar will be given as well as a 12-week nutritional plan.
Training will also be available with reality television star, Melissa Gorga from "The Real Housewives of New Jersey."
If the entertainment field and entrepreneurs are more your scene, you have Jonathan Cheban who is often seen on "Keeping Up with the Kardashians" and Kevin Harrington from "Shark Tank" and CEO of As Seen on TV to learn from.
Students are able to view content at anytime with just a press of a button. From phones, tablets, laptops, smart watches, the programs are accessible for everyone.
From learning how to catch a ball like your favorite sports star, to building an empire or expanding your name and brand, Star Vizn has everything you need. Citing the fact that everyday people can learn from their biggest sports idols, the co-creator adds that the process of making the program a reality was completely self-funded, and as a result, the goal was to make it as easy to use for their consumers.
Star Vizn is based out of Los Angeles, and for the creators, being able to provide the people in their community with this product is going to be very exciting.
For more information, visit starvizn.com and check them out on social media.
Marvin Vasquez contributed to this story.
Video Slider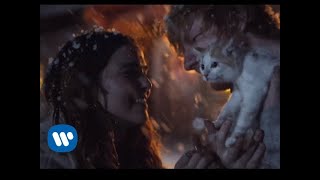 Win Tickets to See Ed Sheeran at the Rose Bowl
Ed Sheeran is back in Los Angeles, and your chance to see him perform is at the Rose Bowl in Pasadena on Saturday, Aug. 18. We are giving away complimentary tickets to the show. For a chance to enter to win, email us at
[email protected]
with "Ed Sheeran" in the subject line and tell us why you would like to go.