Stand Up for Women's Reproductive Rights at Rally to Save Roe
Rally to Save Roe takes place on Jan. 19 at the NCJW LA Council House.
"http://lol-la.com/wp-content/uploads/2019/04/728.jpg">
"http://lol-la.com/wp-content/uploads/2019/04/728.jpg">
"http://lol-la.com/wp-content/uploads/2019/04/Mermaid-Marquee-728x90.jpg">
"http://lol-la.com/wp-content/uploads/2019/04/disney-on-ice-banner.jpg" alt="disney on ice banner">
"http://lol-la.com/wp-content/uploads/2019/04/7.png" alt="disney on ice banner">
While many groups are organizing marches across the nation on Inauguration Day to support individual, women's and human rights, Angelenos are gathering in solidarity to defend women's reproductive rights the night before at Rally to Save Roe. The rally and advocacy training event is set to begin at 5:30 p.m. on Thursday, Jan. 19, at the National Council of Jewish Women's Los Angeles Council House (543 N. Fairfax Ave., Los Angeles 90036).
The rally, which is hosted by NCJW/LA and sponsored by over 20 other organizations like Planned Parenthood Los Angeles and the City of West Hollywood, commemorates the 44th anniversary of the historic 1973 Supreme Court Case, Roe vs. Wade. The event features speakers, performers and demonstrations, as well as the advocacy training to follow.
Rally to Save Roe's Lead Organizer Rosalind Helfland took time out of preparing for the rally to share some insights with us.
Living Out Loud – Los Angeles: What are some of the challenges you are facing in organizing this rally, and how are you overcoming them?
Rosalind Helfand: The National Council of Jewish Women, Los Angeles is hosting the rally, but we're working with over two dozen co-sponsoring local, state and national organizations to organize it. A lot of times when events have co-sponsors, that means their names or logos are on materials and they help to promote, and it pretty much ends there. Our challenge is that we've actually invited the leadership of all of these organizations to participate in planning the rally with us. It's great because everyone has a voice and are bringing their resources to the table, but it's also a huge endeavor! We're lucky because our co-sponsors aren't holding back.They see an organizing need, they offer help, and then they do it.
It's also a challenge that many people are heading to D.C. for the inauguration and demonstrations. At first, we weren't certain how many people would be staying in L.A. That makes it especially hard to sign on speakers. But a lot of people *will* be here, and we're excited to have California State Senator Holly Mitchell, L.A. County Supervisor Sheila Kuehl, Hector Villagra who's the Executive Director of the ACLU of Southern California and many others joining us on stage at the rally!
Finally, we've heard from a few people that they can't believe we're going to roll a rally into an advocacy training on the spot. It just isn't done. But we're doing it! We've put a lot of hours into strategizing the transition and the training program, and we believe this is a critical part of the rally. People need to tools to take action after they've come together!
LOL-LA: Tell us about your partnerships with PPLA and city of WeHo.
RH: The City of West Hollywood was the first officially pro-choice city in the United States. They've been a supporter of the National Council of Jewish Women, Los Angeles' reproductive justice work for a long time, especially our annual commemoration of Roe v. Wade. We also work with West Hollywood's Women's Advisory Board, and board members are participating on the organizing team for the rally.
When the city heard that we wanted to make this year's commemoration a rally in response to heightened threats to our reproductive freedoms, the City Council stepped up to the plate and voted to provide us with additional support. West Hollywood's sponsorship is making our stage and sound system possible, for instance.
Planned Parenthood Los Angeles is also a long time supporter of our reproductive health and justice work, and we're especially engaged with the Planned Parenthood Los Angeles Young Professionals group. Selina Vazquez, the young professionals President Elect, is helping us to plan the rally and will appear on stage!
LOL-LA: How many people are you expecting at the rally, and are there contingency plans in place in case of an abundance of people?
RH: We're officially expecting around 1,000 people to attend, but people are printing flyers and posting them around town without us even telling them to, and word is spreading! Also, as far as we know, this is L.A.'s biggest event for Roe v. Wade's 44th anniversary, and abortion rights are in the news even more than usual, especially with renewed threats to funding for Planned Parenthood. And it's a big night! The night before the inauguration. So, yeah, we may get more people than expected.
If an abundance of people shows up, I don't think we'll have a problem. We're shutting down N. Fairfax Ave. (across from Fairfax High) all the way from Clinton to Rosewood. It's a wide street, and it can handle a big crowd. We'll also have speakers and lighting up and down the street.
We're working closely with our local government officials like L.A. City Councilmember Paul Koretz, and also with the LAPD who are supportive of our efforts to make this a successful and peaceful rally. Parking enforcement is being relaxed within the following boundaries: Beverly Blvd to Willoughby Ave, and Crescent Heights Blvd to Curson Ave. (does not include metered parking).
And we're training citizen volunteers to be Rally Monitors. They'll help keep a look out for needs or issues as they arise and report in.
We're prepared to handle a couple hundred people for the Advocacy Training that starts at 7:30 p.m. We're planning to be very responsive to changing needs if a lot more people want to do the training. For example, assigning one trainer to each group instead of two and using more rooms and spaces at NCJW/LA.
LOL-LA: In what ways do you expect this rally to positively impact the community?
RH: A lot of energy's been building in Los Angeles since the election, and this is an incredibly powerful and positive way to focus that energy. We're not just holding a rally, we're bringing together a big, diverse coalition of organizations and their communities to stand united for reproductive health and justice. In doing this, we're sending a message that we're not alone, that we're working together, and we have each other's backs. We're here for our community, and everyone's going to feel that at the rally. By working together, we'll protect our reproductive rights.
Many new activists are expected to attend the rally, too. These are people who care about reproductive justice but are engaging for the first time because threat is so great to our health and abortion rights. So we're rolling the rally into an on the spot Advocacy Training at 7:30 p.m. We'll train new activists in important skills, and for more seasoned activists, we'll offer training on how to take your leadership to the next level. Our co-sponsors will also offer specific opportunities to engage with them in activism over the next few months.
LOL-LA: Anything else to add?
RH: We're planning some amazing demonstration moments at the rally. I won't say what they are, but come and see! Our program is from 6 p.m. to 7:30 p.m.!
For more information, visit https://www.facebook.com/events/1246453398711435/.
Yuri Shimoda contributed to this story.
Video Slider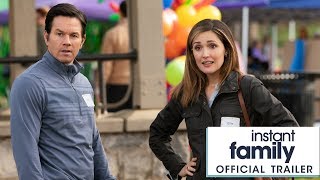 Win a Blu-ray + DVD + Digital Copy of Instant Family
Everyone everywhere can now enjoy Instant Family on Digital and on Blu-ray™ Combo Pack, and DVD on March 5 from Paramount Home Media Distribution. For a chance to enter to win at random, please email us at
[email protected]
with "Instant Family\" in the subject line and let us know why you\'d like to win a copy. This contest ends March 25, 2019.
"http://lol-la.com/wp-content/uploads/2019/04/disney-on-ice-banner.jpg" alt="disney on ice banner">
"http://lol-la.com/wp-content/uploads/2019/04/728.jpg">
"http://lol-la.com/wp-content/uploads/2019/04/7.png" alt="disney on ice banner">
"http://lol-la.com/wp-content/uploads/2019/04/Mermaid-Marquee-728x90.jpg">
"http://lol-la.com/wp-content/uploads/2019/04/728.jpg">