Stand Out with Kapow Meggings, Leggings for Men
Kapow men's leggings are designed to fit like a second skin. (Courtesy photo)
In the spirit of self-expression and taking risks, the founders of Kapow Meggings (Ben and Jordan) created leggings for men who want all eyes on them and to be the center of attention in any room.
The two have been sporting "meggings" for years and decided every man should get the chance to stand out and make a statement with their clothing and style.
Whether it is for festivals, fitness, yoga, running, cycling, wrestling, acrobatics, dancing, or just for the sake of fashion, the founders have seen their items everywhere since they launched.
In fact, Kapow Meggings have made quite the impact and have been featured in Forbes, The Huffington Post, Men's Health, The New York Observer and more.
With more than 30 different styles, the Kapow Originals are designed to fit like a second skin.
Designed for those who don't want to be dull, the leggings are made with premium high stretch polyester and elastane to give plenty of movement, comfort and durability.
The leggings aren't for fans of subtly.
For those who had an affinity for sea creatures and such, the Merman Meggings retail for $49.99 and feature a shiny sea-green/blue scales print.
The 4-way stretch fabric is breathable and moisture wicking.
To the men who want to feel and look like a million bucks, the 24 Carat Meggings feature a metallic fabric and are only $54.99.
With Halloween around the corner, the Beetlejuice Meggings are perfect for any outfit or costume and are $49.99.
Additionally, the Mr Bonejangle Meggings are another perfect pick for Halloween as they feature neon skeleton men's leggings.
They currently retail for only $39.99.
The Kapow Performance men's leggings are designed for those wanting to get physical and help to stabilize muscles while providing superior support.
Made of high performance materials, the leggings also feature a regulative logo and retail for $79.99.
To view the entire collection of Kapow Meggings, drop by www.kapowmeggings.com.
Video Slider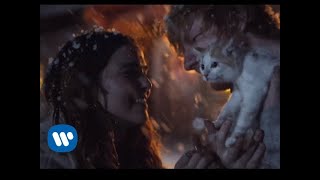 Win Tickets to See Ed Sheeran at the Rose Bowl
Ed Sheeran is back in Los Angeles, and your chance to see him perform is at the Rose Bowl in Pasadena on Saturday, Aug. 18. We are giving away complimentary tickets to the show. For a chance to enter to win, email us at
[email protected]
with "Ed Sheeran" in the subject line and tell us why you would like to go.