Spend Labor Day Weekend at The Taste
See your favorite chefs up close and personal while sampling the best in the city at the Taste.
Labor Day weekend is once again upon us, and the pressure to do something cool as a farewell to summer is lingering in the back of your mind. Well, look no further, Los Angeles Times presents the Taste. Their annual food and wine festival that features all the best culinary cuisine and libations the city has to offer. Converging together Labor Day weekend, Sept. 4 through 6, at the Paramount Pictures Studios in Hollywood. This event is sure to bring out self-labeled foodies and wine connoisseurs galore!
Celebrated chefs, mixologists and award-winning restaurants unite together for five events taking place over the weekend. Not only can you nosh on little bites and drink dry-ice drinks, you can do it while walking through the backlots of Paramount. Demonstrations, panels and diverse types of cuisine are all going to be available for the grabbing.
The five events begin Friday evening, Sept 4. The first one being their Opening Night from 7:30 p.m. to 10:30 p.m., which is more of a soirée featuring premium cocktails, a collection of tastings from eateries like Horse Thief BBQ, Komodo and Chichen Itza, and live entertainment.
The following day Field to Fork happens from 11 a.m. to 2 p.m. and is focused on farm-to-table, locally sourced ingredients shown in demos from Sqirl's Jessica Koslow, Heml's Bakery's Sherry Yard and n/naka's Niki Nakayama. Later on in the evening is Dinner with a Twist from 7:30 p.m. to 10:30 p.m.. Famed restaurant critic Jonathan Gold hosts an exploration of the city's unique variety of small plates and tastings from Ludo Lefebvre, Michael Fiorelli and more.
The final day begins with a Sunday Brunch and BBQ from 11 a.m. to 2 p.m., focusing on both sweet and savory dishes from the likes of Roy Choi and Canelé's Corina Weibel. The last event of the fabulous food weekend is Flavors of L.A., from 7:30 p.m. to 10:30 p.m. This celebration highlight foods that flourish and shine in Los Angeles like ramen and tacos from esteemed restaurants like Worldwide Tacos and Chaya.
Tickets range from $100 to $150, depending on the event and day. This is an opportunity to see your favorite chefs up close and personal doing what they do best; a chance to grab a bite and drink from all of your best-loved places in one spot.
For more information, visit events.latimes.com/taste.
Video Slider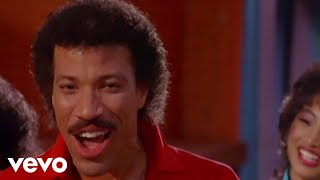 Win Tickets to See Lionel Richie at Hollywood Bowl
Lionel Richie is performing with very special guest Mariah Carey on the All the Hits Tour, and your chance to see them is at the Hollywood Bowl on Monday, July 31.