Spain's Vega Talks Wolverines, Raphael, Songwriting and More
Vega is a singer and songwriter of Spain.
The beautiful and talented Mercedes Mígel Carpio was born to do what she's doing: sing and compose songs.
This year, the 34-year-old Spain-native (better known as Vega) released her fifth studio album, Wolverines, which features prominent collaborations with Spanish legend Raphael and Cuban jazz trumpeter Arturo Sandoval.
In an exclusive interview for Living Out Loud, Vega talked about her artistic name, last year's Latin Grammy nomination, process of making Wolverines, inspirations and much more.
Living Out Loud: Why did you decide to use the artistic name Vega?
Vega: My brothers chose that for me when I had to pick an artistic name. Vega was chosen because it's the name of the biggest star in the Lyra constellation. It's a star used in the Arabic calendar. I'm from the south of Spain, from Cordoba, and Arab culture has been present for many years. We figured Vega, being the name of a star, would also bring me good luck in my career.
LOL: You were nominated last year for a Latin Grammy. How was that experience for you?
V: For me, it was a marvelous experience. I've been an artist who has released her last few albums independently, and doing everything from arranging to composing, production, distribution, etc. I was happy that the academy took notice of my work and nominated it amongst other peers. It makes you feel like things are going as they should, and that the decisions you've made throughout your career are bearing fruit. And to have international recognition of my work was wonderful. That experience of being in Las Vegas and the ceremony was fantastic because it gave me the opportunity to mingle not only with executives from the industry but my peers in the industry as well. Latin artists with a lot of trajectory, with whom I was able to exchange ideas. All that made it a very rewarding experience.
LOL: Tell us about the process of putting Wolverines together and collaborating with Sebastián Krys.
V: Wolverines is the 3rd studio album I have worked on with Sebastián. For me, working with him is a privilege, not only because of his talent as a producer or his numerous awards, but also because I feel comfortable with him. He's a producer who respects the artists he works with. In my case, being a singer/songwriter, it is important to work with someone you have good chemistry with in order for your project to come out as you want it. Working with him is always a positive experience and you know the work will be done well, and will be of high quality. Also, the musicians who worked with us on the album were top notch. This is the first album we worked on from my own label, and this was a project that matured as time went on. We spent a long time developing it, with low funds, but lots of love. We also had collaborations from people like Raphael, Arturo Sandoval and other great artists. I feel this is a very well-made project.
LOL: What can you tell us about your experience collaborating with Raphael?
V: Raphael is one of the most well-known artists not only in Spain, but internationally as well. It's a collaboration that came to be very naturally. I've always followed his repertoire since I was a little girl, and he's been a great influence in my career. When I wrote "Wolverines," I composed it thinking about his manner of singing. He's got great charisma and a very strong character, which is very important, and when he accepted my invitation to sing together on this song, it was an honor. My time with him in the studio made me realize that an artist is great because of the prominence of his trajectory. Every word that came out of his mouth was something to learn from. Learning from his knowledge and experience has made it one of the best collaborations I've done in my career.
LOL: What was behind your decision to record the album here in Los Angeles, and what do you like the most about this city?
V: I always say that for musicians, Los Angeles is like their Disneyland. It's as if music was always in the air in Los Angeles. It's a city where you always see people with instruments on the street, and also many studios. I feel that the greatest musicians throughout time have passed through Los Angeles and recorded in the studios there. For me, it's a world where you breathe respect for music, and it's full of professionals. I think it is the best place to record an album if you want the best studios, and work with the best professionals in the industry. Latin music is increasingly becoming more important in LA, and more Latin artists from the U.S. are coming out with fantastic work at a high musical quality. This is the second album I have recorded in LA, and for me, it is my city of choice. I feel very comfortable there.
LOL: You've been confirmed as an artist for next year's SXSW music festival. How do you feel about participating at such a famous event?
V: It brought us great joy to have been invited to participate. As you've pointed out, it is a very famous and important festival, and we see it as a fantastic opportunity to bring the music of Vega to more of Latin America and the U.S. It will also be a great chance to see my fans across the pond, with whom I've only been able to stay in touch with through social media. This venue is ideal for sharing your music with the world, and we're very excited to participate.
LOL: Have you planned on any more performances or doing a tour through Los Angeles in the near future?
V: We're working with Diana Rodriguez and the team at Criteria Entertainment, and we're currently planning a small tour through the U.S., and we want to stop by LA. We also want to go to other places throughout the U.S. where Latin influence is present. We're picking the dates at the moment.
LOL: You have many years in the industry. How do you feel you have grown as an artist?
V: When most artists begin their career, they are still finding themselves, and deciding what they like, and what makes them comfortable. This November marked the 10th anniversary of my first album. My music has evolved with me for a very simple reason – my wishes and hopes as a person, along with my worries, are not the same at 20 as they are at 34. I think people who have followed my career and listen to this new album will notice that I seem more at peace with myself, and enjoying what I'm doing. One always has to strive to evolve, but one must take that at its pace, without rushing. You have to be patient until you find what you're looking for as an artist. At this stage in my career, I think I've found my musical niche, and I know what I have to offer and where I want to go with it.
LOL: When it comes to writing songs, what inspires you?
V: Life itself. And not just in my projects, but in music I write for other artists. Normally, I ask other artists what they want to sing about, and who do they want to sing to. I think it's important that the artists I write for feel comfortable with what they will be singing. I always sing about personal experiences, and I think that's what allows me to relate to my fans so well. They always say it is as if I'm looking right at them when I sing.
LOL: What else is on your agenda for the rest of the year, and how do people from Cordoba celebrate Christmas?
V: It's a lovely holiday, centered around family. I have a lot of appearances throughout Spain for the rest of the year. Christmas, I will be in Cordoba with my family, and New Years, I will be in Galicia in the north of Spain celebrating with the other half of my family. We'll be wishing for good luck with the new album and the touring that's coming up next year.
Video Slider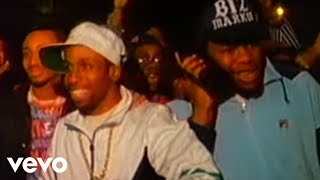 Win Tickets to See I Love The 90's at the Microsoft Theater
I Love The 90's has an upcoming show in L.A. and now is your chance to go at the Microsoft Theater in Los Angeles: Saturday, March 5th. We are giving away tickets to the show. Subscribe to our mailing list!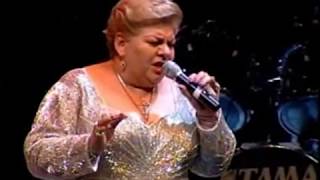 Win Tickets to See Paquita la del Barrio at the Microsoft Theater
Paquita la del Barrio has an upcoming show in L.A. and now is your chance to go at the Microsoft Theater in Los Angeles: Saturday, February 27th. We are giving away tickets to the show. Subscribe to our mailing list!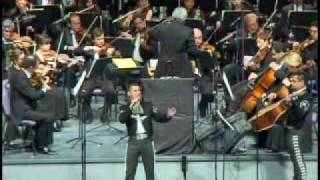 Win Tickets to See Mariachi Vargas De Tecalitlan at the City National Grove of Anaheim
Mariachi Vargas De Tecalitlan has an upcoming show in L.A. and now is your chance to go at the City National Grove of Anaheim in Anaheim: Friday, February 12th. We are giving away tickets to the show. Subscribe to our mailing list!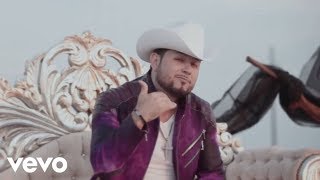 Win Tickets to See Roberto Tapia at the Microsoft Theater
Roberto Tapia has an upcoming show in L.A. and now is your chance to go at the Microsoft Theater in Los Angeles: Saturday, February 6th. We are giving away tickets to the show. Subscribe to our mailing list!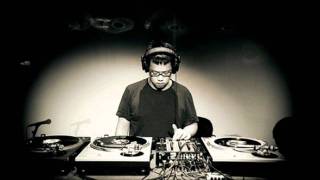 Win Tickets to See Kid Koala at Royce Hall
Kid Koala has an upcoming show in L.A. and now is your chance to go at Royce Hall in Los Angeles: Friday, January 29th. We are giving away tickets to the show.