Southern Comfort Partners with Comedic Actor Danny McBride
Legendary spirits brand Southern Comfort partners with comedic actor Danny McBride to unleash a new experience on the world: SHOTTASoCo. (Courtesy Photo)
After more than 140 years of knowing a good party, Southern Comfort has a big announcement. No, it's not a new flavor or a "luxury" limited edition label – it's so much more. It's a phenomenon, a lively bar call and an experience so revolutionary, it deserves its own place in the dictionary: SHOTTASoCo.
So, what is a SHOTTASoCo? First and foremost, it means, quite literally, a shot of Southern Comfort, the original flavor of whiskey made comfortable – and it's soon-to-be your new favorite drink order. Beyond the beverage, SHOTTASoCo is also a rallying cry – an all-encompassing declaration – proclaiming "Whatever's Comfortable" for you!
In fact, SHOTTASoCo is so big that we enlisted comedic actor Danny McBride to help spread the word. You may know him for his irreverent role in HBO's "Eastbound & Down," but we know him as our biggest fan.
"Danny McBride is truly the perfect ambassador for us," said Lisa Hunter, Brand Director for Southern Comfort. "He genuinely loves Southern Comfort, and his personality perfectly aligns with our everyday mantra, 'Whatever's Comfortable.' We know there's no one better to pioneer the SHOTTASoCo movement!"
Heck, SHOTTASoCo even has its own anthem! Check out the infectious new song on Spotify and video on Vevo's YouTube channel – it's the roof-raising, booty-shaking tune you never knew you wanted, but are oh SO happy it's here. Not to mention, McBride himself makes quite the guest appearance, flying high above the skies, echoing the SHOTTASoCo mantra as he makes his way to the bar.
"I'm a huge fan of Southern Comfort! It's been my go-to for years," said SHOTTASoCo Sage Danny McBride.
Want to see SHOTTASoCo in action? McBride can help you with that, too – take a look at how he makes it easy.
Now whenever you see Danny McBride, you know it can only mean one thing: the beat is loco, and it's time to #SHOTTASoCo! Join in on the fun! Kick it into conversation with #SHOTTASoCo, learn about the latest lexicon from the man himself and watch Danny McBride take flight in the SHOTTASoCo video on Vevo's YouTube channel.
About Southern Comfort
Southern Comfort, a fruit, spice and whiskey flavored liqueur, was created in New Orleans by bartender M.W. Heron in 1874. Today, it is enjoyed by friends in over 100 countries around the world and continues to grow as an icon brand.
Video Slider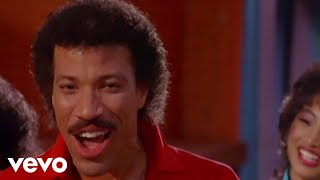 Win Tickets to See Lionel Richie at Hollywood Bowl
Lionel Richie is performing with very special guest Mariah Carey on the All the Hits Tour, and your chance to see them is at the Hollywood Bowl on Monday, July 31.