Sounds of the '70s Converge on Journey's U.S. Tour with Steve Miller Band & Tower of Power
Journey performs Friday, May 16 at the Hollywood Bowl. (Alex Solca)
In the last few years of the '60s, San Francisco was a newly dug well of musical ingenuity and creativity just waiting to burst and eventually spout—giving birth from its springs to some of the biggest names in rock 'n' roll; names like Journey, Steve Miller Band, Grateful Dead, Santana, and others have hewn their immortality into the rocks of that city by the bay.
With the announcement of Journey's U.S. tour with Steve Miller Band, and their special guests Tower of Power, the nostalgia of those early years back in '73—when Journey was called "Golden Gate Rhythm Section"—a time that was both defined by the music and musicians of a generation, are brought to mind.
Playing two shows, one on May 15, in Chula Vista, Calif., at the Sleep Train Amphitheatre, and another on May 16, in Hollywood at the Hollywood Bowl, the San Franciscan trio are sure to delight with their extensive, hit-filled, platinum hued discographies that were, and still exist, as world-wide anthems.
"Now, these shows that we're getting ready to do are big, big outdoor shows, and that's a different kind of thing," Steve Miller of Steve Miller Band explained.
"It's like a big kind of festival, very happy, big large group of people. Those shows are fun too because 20,000 people will be singing all the songs and it'll be a very joyous occasion."
They'll return to the golden state in July and August for five more shows: July 23, in Paso Robles, at the California Mid-State Fair; July 25, in Marysville at the Sleep Train Amphitheatre; July 26, in Mountain View at the Shoreline Amphitheatre; July 29, in Concord at the Concord Pavilion; and August 2, in Irvine at the Verizon Wireless Amphitheatre.
The lineup speaks volumes, not only because of the amount of charged energy such big names bring prematurely to a show, but due to their extraordinary, intertwined history as musicians.
"Tower of Power and myself go way back to '69-'70 and I used to jam with those guys all the time before I joined Santana and after I joined Santana in 1970," said Neal Schon, Journey's only constant member, of the trio's beginnings.
"And so it's like a full circle in a sense and Ross, you know Valory, our bass player, played with Steve Miller Band before Journey. And I did a tour with Paul Rodgers years ago, opening up for Steve Miller when he was doing his 'Muddy Waters Blues' tour. And so it'll be good to reunite with everyone and probably turn out to be very fun in the end and probably end up jammin' a bit with everyone."
But despite the similar sounds, ambitions, and even crisscrossed roads of fellow band mates—there has always been one undeniable and ever-similar anchor all three groups have shared over the years: San Francisco.
"Compared to the rest of the musical world that I was involved in, the rest of it was a bunch of gangsters running night clubs and stealing stuff from musicians and you worked in bars or you worked for Dick Clark. It was very goofy. San Francisco was extremely real," Miller clarified of the time.
"As soon as I understood what was going on in San Francisco, which was in 1965 and '66, I immediately left Chicago where I was working in a night club that was being shaken down by the mafia and the police for payments…When I got there what I realized was it was much, much more than just bands and music. It was a true social phenomena."
A phenomenon that transformed the groups and shelled out numerous platinum albums, hundreds of number one hits, international tours, and the rewriting of a new chapter for a generation that had lost so much in the decades prior—and yet stood to gain so much more.
Today, the music world has transformed greatly with new technology, and the Internet has both made it easier and detrimental for young musicians to put there music out into the world, but not get paid for it.
"It's sort of like the same kind of world for new artists. It seems impossible. When I was a kid, I never thought I would ever be able to make records and never really thought seriously about a musical career because a musical career was being Fabian or Frankie Avalon or something," mentioned Miller.
"It didn't make any sense. There wasn't any possibility to get into that world."
While Steve Miller's core band of fabled musicians redefined rock with their string of 1970s hits, and while "Fly Like an Eagle" and "The Joker" still soared over the airwaves, the young and eager members of a San Francisco born rock group had begun their work in early 1973 to add their names to the history books.
Journey's stadium-ready anthems surged through the radio and electrified crowds for over four decades, long before the means for large shows and rock concerts was even created: songs like "Lights" paid testament to their bay beginnings and hits such as "Don't Stop Believin'" have resurged in the past decade to become part of the voices of a new generation.
Yet, ever since front man and lead vocalist Steven Perry's departure from the group in 1997, controversy has swirled around the legendary group about their decision to replace Perry in 2007 with current lead vocalist Arnel Pineda—a controversy that Schon finds irrelevant.
"I feel like Arnel brings it every night. He gives it his all. He gives 120% every night, you know, whatever he's got," a convicted Schon revealed.
"And what was funny is he got on stage and he was extremely nervous and then he chilled out and the audience came with him immediately and us. And we just brought it. And then it was funny, I had my eyes closed, I remember like reaching for a solo, we we're playing 'Edge of the Blade' or something, and I had my eyes closed and I'm playing, and I get done with the solo and I open my eyes and I look around and I'm like, where is he. And we had this huge like Rolling Stones type race track stage that went way out into the audience and he was like way out there, he was running around and jumping, and flying all over the place."
The 46-year-old Filipino singer-songwriter has recorded two albums since then: Revelation, which peaked at number five on the Billboard charts, and Eclipse. While Schon concedes that Journey could never be the same band it was with Perry, he also adamantly confirmed that this is just common sense and that what Pineda has brought to the group is invaluable.
"And one person is not going to change that," Schon explained.
"Nothing is ever going to be the same and so the people that jump on the wagon and say, well it's not the same, it's never going to be the same. Of course it's not going to be the same. It's not supposed to be. And life isn't supposed to be. How boring if you were to stay exactly the same all the time?"
Schon also hinted at future records, mentioning that he was currently in the studio with Pineda reworking old hits from the Police to Sting for a charity event on child slavery in the U.K. that'll feature artists like Stevie Wonder, Steven Tyler, Justin Timberlake and others.
"I did 'Synchronicity' with Arnel and it sounds like it was just jammin', I absolutely messed with the arrangement a bit in the middle so I have some space to play and I had some fun with it," Schon said of his current studio action.
As for the upcoming record, he had little to reveal except that serious work on it would only start after their tour sometime in the fall, "I don't know exactly what it'll be at this time. I know that we are talking of redoing some songs. Not stuff that we did with Steve Perry, but other stuff that we had done before in the past that just never kind of saw the light."
"And when you start doing that and you get you know the juices flowing, there's always going to be new songs that come out of nowhere and usually those are the best ones," an impassioned Schon digressed.
"The ones that you don't try to sit down and go, 'Oh I'm going to write a really great song now'; that usually never happens. It just kind of falls out of the sky when it's supposed to happen, you know."
While the content of future records remains hazy, the bill for this summer's tour is one that rings with the sharp, electric clarity, affluent guitar riffs, and stylized tones of bygone decades of another time—when rock 'n' roll was young and the lights never went down in that city by the bay.
What San Francisco bore for music and a generation; Journey, Steve Miller Band, and Tower of Power have come to revitalize in their own soulful and arduous ways—one that echoes as a beacon for musicians past, present, and hopefully playing those small clubs waiting for the big time.
"So, I don't really have any instant advice for these kinds of kids except that be true to yourself, suffer for your art and hang on and maybe something will change where you actually have a chance," Miller admitted.
"It's not always about huge giant commercial success. It's about art. It's about creativity. It's about virtuosity. I worry about that because it doesn't look really good. But, when I was a kid, it didn't look good either."
From San Francisco in the '70s to this Friday at the Hollywood Bowl, and everywhere in between, the message has always been the same and has always been lived out by the big names of rock 'n' roll who said it first: "Anyway you want it, that's the way you need it."
——————————————————————————————————
What: Journey, Steve Miller Band, Tower of Power
Where: Hollywood Bowl, 2301 N. Highland Ave., Hollywood, Calif.
When: Friday, May 16
Tickets: $35-$175
Contact: (323) 850-2000 or www.hollywoodbowl.com
Video Slider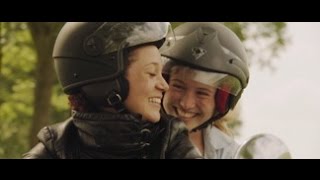 Review: Nuanced Performances Under the Sure Hand of Director Colette Bothof Make Summer Shine
Proposing a riveting context framework of ambiguous spirituality and nascent digitalization, noted Dutch auteur Colette Bothof's second feature, Summer, earmarks charming character dramedy with wide-arching societal screeds that cut to the heart of the contemporary zeitgeist. Despite this lofty thesis, there remains a warm, emotional core to this contained tale of an introverted young girl coming into her own during that most transformative of seasons.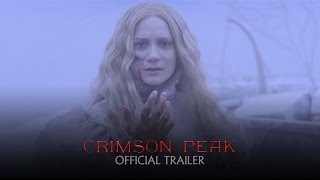 Win Passes to a Screening of Crimson Peak
Crimson Peak stars Mia Wasikowska, Jessica Chastain, Tom Hiddleston, Charlie Hunnam and Jim Beaver and is directed by Guillermo del Toro.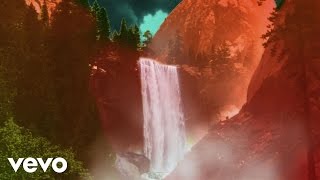 Win Tickets to See My Morning Jacket at the Shrine Auditorium
My Morning Jacket is back in L.A. and now is your chance to go at the Shrine Auditorium in Los Angeles: Tuesday, October 13th.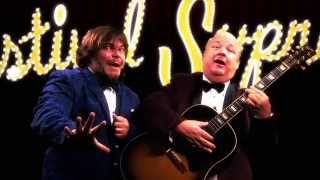 10 Things to Do Around L.A. This Weekend: Oct. 9-11, 2015
Cap off your weekend at Funny or Die's Oddball Comedy and Curiosity Festival with Amy Schumer and many other comedians.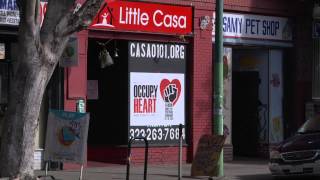 Review: An Essential Documentary for Angelenos, East LA Interchange
Boyle Heights in East Los Angeles is now a predominantly Mexican-American community known for a high crime rate, yet the history of the neighborhood is not a static one. The neighborhood that now boasts a community that is over 90-percent Latino was once one of the most diverse neighborhoods in Los Angeles, with sizable Jewish, Asian and African-American populations before changes in the laws and post-war development caused a shift in the population to what it is today. The documentary East LA Interchange chronicles the history of this neighborhood, telling the stories of those who lived there decades ago as well as those who make up the current community.
Knock Knock Turns Fantasies into Nightmares
Izzo and de Armas recorded a brief video encouraging fans to check out Knock Knock.