Sleep Tight with Dreampad
Let the Dreampad lull you to sleep every night.
Chances are, almost everyone has experienced the restless feeling of being exhausted yet not being able to fall asleep. From spending hours laying in bed hoping to fall asleep to giving up altogether and binging on movies and shows until you finally knock out, getting a decent night's sleep is tough at any age.
Stress, anxiety, insomnia and other factors can hinder ones ability to get a healthy amount of rest, which can eventually start taking its toll. The Dreampad is a technology-based pillow that helps users improve their sleep by reducing stress and teaching the body to fall asleep faster.
The parent company of the Dreampad is the Denver-based iLs (Integrated Listening Systems), which launched in 2007. Randall Redfield, Dreampad Creator and CEO created the pillow to give users a "spa for their brain" in which they would be able to shut off and destress from everyday life.
Close to 70 million people in the United States are struggling with some sort of sleep issue, and the Dreampad offers a solution, as well as an alternative, to sleeping aids. The Dreampad works by using patented technology to create a peaceful sleep through relaxing sounds and gentle vibrations.
Its music was designed specifically for sleep and travels internally through the body to trigger the relaxation response. There's no worry about disrupting your partner's sleep, as they won't be able to hear it or feel it.
The Dreampad is available in options including Memory Support, Firm Support, Medium Support and Slim Support. Dreampad Memory Support is intended for those who prefer the gentle firmness of a memory form material. It combines comfort with support for side and back sleepers. Measuring 20" x 28" (standard/queen memory pillow), it retails for $179 and features embedded Intrasound Technology and is hypoallergenic.
To use the Dreampad, download the app to your smart device, connect said device to the Dreampad, select a song and adjust the volume using the app. Before using, the device should be set to airplane mode. The app includes a timer, alarm and range of settings for listening. It also comes with eight different soundscape options, but users can also program their own music.
If it sounds like a gimmick, there have been studies by Columbia University and Sleep Image Inc in which adults reported a significant decrease in the number of times they woke up and an increase in relaxation. Those with ADHD, PTSD, and Autism have all showed some improvement when it came to their sleep patterns due to using the Dreampad.
There's a 30-day satisfaction guarantee in which the amount will be refunded, less shipping. For more information on the products and to view specific studies and their results, visit dreampadsleep.com.
Video Slider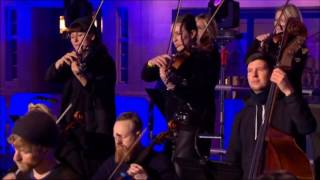 Win Tickets to See Pete Tong at Hollywood Bowl
Pete Tong is back in Los Angeles, and your chance to see him perform is at Hollywood Bowl on Thursday, Nov. 9. We are giving away complimentary tickets to the show. For a chance to enter to win, email us at
[email protected]
with "Pete Tong" in the subject line and tell us why you would like to go.