Sleep Like a Baby With Sound Oasis
Sound Oasis' BST-100B BabyOasis Bluetooth Sound Machine
Nothing is as blissful as a good night's sleep, but for those who have small children, it can prove challenging to get that. If this sounds all too familiar, Sound Oasis is your new best friend.
With half a dozen experts (including Dr. Fred Schwartz, Ph.D and Dr. Lee A. Bartel, Ph.D.) behind the name, their sound machines are intended to help with issues like tinnitus, insomnia, stress, menopause and to provide sound therapy for babies. The BST-100B BabyOasis Bluetooth Sound Machine retails for $59.99 and comes with a One Year Limited Product Warranty.
If you're wondering how sound will have any effect on your child's sleep, the use of white noise simulates the sound of the womb. By doing so, it makes the child feel at ease and safe, allowing them to sleep and block out other background sounds that can cause distress.
This device in particular offers not just white noise, but also features soothing music and nature sounds. You are able to stream new sounds/music from your own music library, and you can also stream music from the Sound Oasis App.
You won't have to worry about having some bulky and unappealing item taking up valuable space in your home. The Baby Oasis is quite compact and measures 2.75" x 2.5." The sound machine and Bluetooth speaker in one has a rechargeable battery which has five to eight hours of use on one charge.
It features continuous sound playback and comes preloaded with 12 sounds. Additionally, they're Doctor Developed Hospital grade sounds. You can choose from options including Dolphins, Gentle Rain, Shushing White Noise and Ocean Surf, to name a few.
If your baby is having difficulty getting comfortable and adjusting to the new environment, it's definitely worth looking into and picking up your own machine. Visit soundoasis.com for more details and to read testimonials from parents/customers.
Video Slider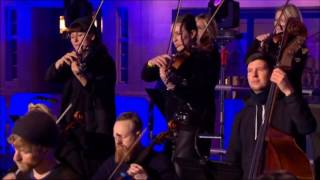 Win Tickets to See Pete Tong at Hollywood Bowl
Pete Tong is back in Los Angeles, and your chance to see him perform is at Hollywood Bowl on Thursday, Nov. 9. We are giving away complimentary tickets to the show. For a chance to enter to win, email us at
[email protected]
with "Pete Tong" in the subject line and tell us why you would like to go.