Sixth Annual ¡Latin Food Fest! Returns to Santa Monica
Food and guests at the ¡Latin Food Fest! in 2017. (Courtesy photo)
Save the date for the sixth annual ¡Latin Food Fest! Along with delicious food, an array of drinks, and great people, the event celebrates Latin culture during a particularly important period in history.
Held at Santa Monica Beach from March 23-24, the celebration not only showcases more than 50 chefs / restaurant owners / caterers, it also provides attendees with live cooking demos, tastings and even book signings.
The festival kicks off with "Mexico In 32 Flavors," on March 23 and will hold the "Gran Tasting" the following day.
Make sure to show up with an appetite, as the "Gran Tasting" will feature 150 food, wine, spirits, and beer and beverage stations.
Additionally, there will be a Wine Workshop, Best of Fest Award, a VIP Tent and will also feature live music and live art.
Fan of Latin spirits? You'll feel like you're in a dream when you reach the tasting of Latin Spirits including Agave Liquor, Bacanora, Cachaca, Mezcal, Pisco, Popo, Pulque, Raicilla, Rum, Sotol, and Tequila.
More of a beer enthusiast? No problem. You'll have Tona Cerveza from Nicaragua, Estrella Damm from Spain, and Estrella Cerveza from Mexico to choose from.
There will also be a Michelada contest!
For those interested in learning how to cook, or simply enjoy watching others prep meals, there will be live demos from Chefs Aarón Sánchez, Marcela Valladolid, and Enrique Olvera.
Sánchez is an award-winning chef, cookbook author and TV personality. He's also a judge on MasterChef.
Olvera, who owns the restaurant PUJO, in Mexico will also be signing copies of his book "Mexico From the Inside Out."
Valladolid is the host of the Food Network television series "Mexican Made Easy" and is the co-host of the Food Network television series "The Kitchen."
Tickets can be purchased on www.latinfoodfest.com and tickets start as low as $29.
Drop by, eat some amazing food and celebrate the diversity of Latin culture.
Video Slider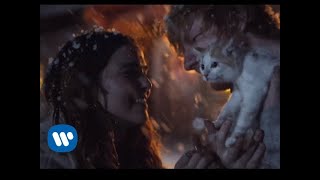 Win Tickets to See Ed Sheeran at the Rose Bowl
Ed Sheeran is back in Los Angeles, and your chance to see him perform is at the Rose Bowl in Pasadena on Saturday, Aug. 18. We are giving away complimentary tickets to the show. For a chance to enter to win, email us at
[email protected]
with "Ed Sheeran" in the subject line and tell us why you would like to go.