Sip on Xo, G Wine During Upcoming Labor Day Weekend Festivities
Xo, G wine (Courtesy Photo)
Labor Day marks the official last hoorah of summer.
While the festivities may take you to a beach bash, backyard cookout or even a picnic in the park, don't let the location of your party take away from the fun. No matter where you go or how you get there, Xo, G is the ideal an on-the-go wine as it is composed of four prefilled, individually sealed, shatterproof, stemless wine glasses that snap together to form the equivalent of a 750mL bottle.
There's no need to pack glasses or corkscrews for you and your crew because Xo, G's stemless packaging is made out of Vinoware – a container that emulates the tasteful look and feel of a wine glass coupled by the durability of plastic.
Xo, G comes in several varietals such as citrusy Rosé, crisp Pinot Grigio, smooth Pinot Noir, or sweet Moscato to satisfy every type of wino! Convenient, simple and delicious, Xo, G wine is a must for any Labor Day celebration.
Xo, G retails for under $10 and is available at select Walmart locations nationwide.
Video Slider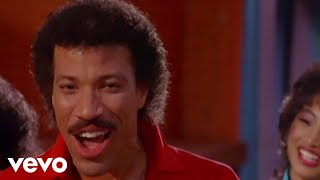 Win Tickets to See Lionel Richie at Hollywood Bowl
Lionel Richie is performing with very special guest Mariah Carey on the All the Hits Tour, and your chance to see them is at the Hollywood Bowl on Monday, July 31.