SilverSport Sportswear Helps Californians Save Water
SilverSport's Men's Round Neck Black Tee ($30) is great for the gym or just hanging out.
The drought that has been going on in California for years has reached new heights. In the past, it was statistics that warned Californians of the importance of conserving water. Today, however, empty reservoirs and dry hills serve as a more poignant reminder of the imminent dangers that lie ahead should we continue to waste water at the same rate.
"Every drop counts," as conservationists say in the most recent water-conservation campaign, and for that reason it is important to cut down on water usage in every way we can, no matter the amount. A new state mandate calls for Californians to cut down on water usage by 25 percent, and now, a new development will help people cut down on how often they wash their clothes.
SilverSport, a new brand of sportswear that helps save water with an innovative technology called SilverClean, has released several new products that do not require washing every time they're worn.
As stated by the company, SilverClean is "a proprietary formula that incorporates natural silver, which has a well-established association with eliminating odor-causing bacteria." The technology, which comes in all SilverSport products, helps their socks, towels and shirts "stay clean and odor-free between washes, leaving how long between those washes up to each person."
Their products include socks, towels, T-shirts and an odor-eliminating spray. The socks come in crew, three-quarters length and no-show. They are all equally comfortable, equally stylish and, most importantly, equally effective.
The cotton workout towel is also odor free. It comes in one size (20-inches x 30-inches) and has antimicrobial properties, which means you could use it at the gym several times before washing it. I was reticent to use a workout towel more than once without washing it, but after noticing how it smelled exactly the same after using it, it was obvious that the SilverClean technology was doing its job.
The men's round neck black tee has a great, modern fit that is perfect for jogs, the gym or just hanging out. For all your non-Silversport items, the Silversport odor-eliminating spray is perfect to take away all the musk from gym bags, fitness equipment, mats and athletic pads. The gym is one of the places with the most germs, so the spray comes in handy any time you hit your local fitness center.
All of the items cost around the same as activewear at the local department store, so for many reasons, switching to SilverSport is a no-brainer!
For more information, visit silversport.com.
Video Slider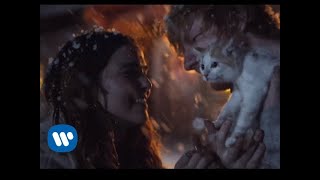 Win Tickets to See Ed Sheeran at the Rose Bowl
Ed Sheeran is back in Los Angeles, and your chance to see him perform is at the Rose Bowl in Pasadena on Saturday, Aug. 18. We are giving away complimentary tickets to the show. For a chance to enter to win, email us at
[email protected]
with "Ed Sheeran" in the subject line and tell us why you would like to go.