Show of the Week: Surfer Blood and Moses Sumney at Make Music Pasadena
Moses Sumney is spectacular, truly something unique and special. See him Saturday at 2 p.m.
Who's down for a music festival this Saturday? Wait, you can't afford a festival? Me neither … I can't even afford a normal show at a bar this week. That's why it's a good thing this one is free!
That's right, as dinky and local as a free show might sound, the Pasadena Make Music festival actually has two really solid acts this year, sharing the same stage, that are most definitely worth the trip down the 110. For the low low price of free ninety-nine, you can catch the Florida-based Surfer Blood and the Los Angeles-based Moses Sumney, both on the Playhouse District Eclectic Stage. Moses goes on at 2 p.m., Surfer Blood at 6:15 p.m.
You might have heard of either of these acts at some point throughout the day on KCRW. Surfer Blood has been semi-prominent in the indie rock scene for a few years now. They have a really down-the-line sound that I can best describe as a cross between the Strokes and the Growlers. Definitely less psychedelic than the Growlers, but you get the idea.
Moses Sumney, on the other hand, has been a veritable darling on L.A. public radio airwaves in recent months. His act is spectacular, truly something unique and special; you just really have to be in the mood for it. Sumney does this dreamy, soul pop thing where he dwells in his falsetto and sets the mood using loops from an array of drum machines and guitar effects.
He's been getting a lot of attention, not just because his music stands out as something different, but also because he is incredibly talented. You can tell he has an establish mastery over both his instruments and his voice, which just adds to the pre-established mystique that his act conveys. Not to mention the fact that he is cool as a cucumber in front of people, and he most definitely brings that swag to stage with him. He's an engaging showman, and one that you just want to keep watching.
So get yourself out to Pasadena this weekend. All of the paid shows in Los Angeles this weekend are pretty mediocre … unless you want to see James Taylor at the Bowl. In which case, you should totally bring me with you. I'll pitch for gas or something.
——————————————————————————————————
What: Make Music Pasadena
Where: Old Town Pasadena
When: June 7, 11 a.m.-11 p.m.
Tickets: $5 Suggested Donation
Contact: MakeMusicPasadena.org
Video Slider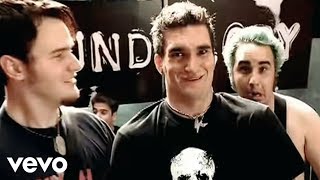 Win Tickets to See New Found Glory and Yellowcard at The Wiltern
Music video by New Found Glory performing My Friends Over You. (C) 2002 Geffen Records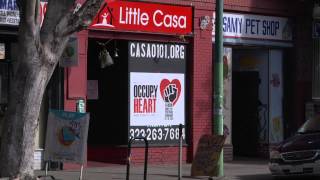 Review: An Essential Documentary for Angelenos, East LA Interchange
Boyle Heights in East Los Angeles is now a predominantly Mexican-American community known for a high crime rate, yet the history of the neighborhood is not a static one. The neighborhood that now boasts a community that is over 90-percent Latino was once one of the most diverse neighborhoods in Los Angeles, with sizable Jewish, Asian and African-American populations before changes in the laws and post-war development caused a shift in the population to what it is today. The documentary East LA Interchange chronicles the history of this neighborhood, telling the stories of those who lived there decades ago as well as those who make up the current community.
Knock Knock Turns Fantasies into Nightmares
Izzo and de Armas recorded a brief video encouraging fans to check out Knock Knock.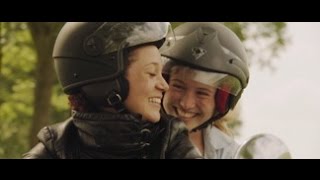 Review: Nuanced Performances Under the Sure Hand of Director Colette Bothof Make Summer Shine
Proposing a riveting context framework of ambiguous spirituality and nascent digitalization, noted Dutch auteur Colette Bothof's second feature, Summer, earmarks charming character dramedy with wide-arching societal screeds that cut to the heart of the contemporary zeitgeist. Despite this lofty thesis, there remains a warm, emotional core to this contained tale of an introverted young girl coming into her own during that most transformative of seasons.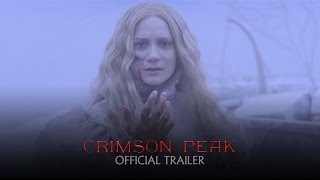 Win Passes to a Screening of Crimson Peak
Crimson Peak stars Mia Wasikowska, Jessica Chastain, Tom Hiddleston, Charlie Hunnam and Jim Beaver and is directed by Guillermo del Toro.