Show of the Week: Bruno Mars and Pharrell Williams
Spend the night singing and dancing with Pharrell Williams (pictured) and Bruno Mars at the Hollywood Bowl.
It's so easy to just point to the biggest show in town this weekend and call it the "Show of the Week." In a lot of ways, it just kind of seems like cheating. But this week, the show of the week, honestly, just happens to be the biggest act in town.
This weekend, Bruno Mars is headlining two shows with Pharrell Williams at the Hollywood Bowl. These are pre-season lease events for the Bowl, and a fine kickoff for its summer performances. The Hollywood Bowl has a pretty busy season lined up this year, and if you haven't seen the schedule yet, you should really check it out here.
Pharrell is on tour promoting his latest album Girl, which has been smashing it worldwide with hits like "Happy" and "Marilyn Monroe." The album is an impressive step forward for the voice, and often producer, behind classic tracks like Jay Z's "I Just Wanna Love U (Give It 2 Me)" and Justin Timberlake's "Rock Your Body."
Bruno Mars, the closest thing that we have to a modern-day Michael Jackson, is midway through his Moonshine Jungle Tour. He's not promoting an album or anything like that. He's just on tour because that's what he does. Mars is expected to be coming out with a new album in 2015.
What's funny about this show is that Pharrell is opening for Bruno, but I think Pharrell's set is going to be better. Don't get me wrong, Mars has his own thing going on, what, with the singing and the dancing and the pandering to the girls in the audience, and the fact that he's like 4-foot 2. He's got great songs under his belt, and his performances are tremendous. The kid's an instant legend, he really is.
But Pharrell's collection of songs is way deeper. Mars can't even begin to stack his songs up to the enormous body of work that Pharrell has amassed over the years. Pharrell's been around longer, he's got better connections, he'll have better guest performers and a more consistent setlist.
Although there's really no use comparing the two. This show is gonna kick ass, and you know it. If you can afford tickets (They're pricey.) you better hop on it quick, if they haven't sold out already. And if they have, you can always consult StubHub or Craigslist. Happy Hunting!
Bruno Mars and Pharrell Williams perform at the Hollywood Bowl, May 31 and June 1. Tickets start at $188.
Video Slider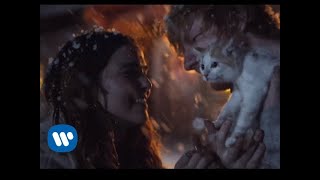 Win Tickets to See Ed Sheeran at the Rose Bowl
Ed Sheeran is back in Los Angeles, and your chance to see him perform is at the Rose Bowl in Pasadena on Saturday, Aug. 18. We are giving away complimentary tickets to the show. For a chance to enter to win, email us at
[email protected]
with "Ed Sheeran" in the subject line and tell us why you would like to go.