Show Review: A Magical Night with Steve Martin and Steep Canyon Rangers at the Hollywood Bowl
Steve Martin charmed the crowd at the Hollywood Bowl Wednesday night. (David Tobin/Living Out Loud LA)
The Hollywood Bowl is a magical place to some, and I would have to agree. But it's not the magic you might be accustomed to. It's being able to truly enjoy talent away from Hollywood noise. Yes, the Bowl is in the middle of Tinseltown, but that's not why the venue is so great. With trees all around you and history under your feet, it's a place that every resident of Los Angeles should experience. And last night's performance was nothing short of amazing.
Steve Martin and the Steep Canyon Rangers took the stage and were joined under the stars by Edie Brickell and the L.A. Philharmonic, conducted by John Morris Russell. With all that said, it really didn't feel that big. Despite there being thousands in attendance, it felt like a small-town show with people you've known forever. That's the power of bluegrass and classical music being mixed together – it was just incredible music all night long.
Yes, this isn't a comedy show. Martin has always played the banjo. It's been a part of his routine since his early stand-up days, and he is an excellent player.
The music was at the top of its game. The crowd's reaction proved it. I saw lots of local artists from different walks of music, sitting right next to me. I never thought I would see Paul Simon and Art Garfunkel attend the same show as Mickey Avalon. That's the beauty of the Bowl; it literally mixes music fans up all in one place.
The L.A. Philharmonic started out the show and sounded wonderful. The way the sound filled the space in between the surrounding trees and subtly bounced back into the seats immersed listeners. With strings and horns belting out the scores to American movies like Thor and Captain America, it was a great way to welcome the Fourth of July. Russell even took time to remind everyone that the Fourth is our holiday. It's a celebration of our country, and that prize comes at a cost, freedom isn't free.
It's really nice to see something like this at a show. Artists have the chance to address a ton of people and inspire them a bit. Why not make them feel a little more proud of their home and remind them that it's a good thing to be patriotic.
After that, it was time for Martin and Steep Canyon Rangers to take things over. The bluegrass and classical musicians meshed so well, you could see the string section of the philharmonic really enjoying themselves as they brought the show to new heights. Bluegrass normally has a fiddle, maybe a mandolin like the Steep Canyon Rangers play, but the bulk of the strings at this show were a stand up bass, guitars and banjo. Hearing a full orchestra back bluegrass strengthened the harmonies and filled background space by magnifying the emotion of each song. Needless to say, the music was perfect all night long.
As good as the music was, Martin was the main attraction. His wit and dry charm had the audience laughing all night. In between each song his dialogue, which would be normally filled with cheesy jokes at other shows, was at the level of a consummate pro. Poking fun at Los Angeles and his band, Martin charmed everyone and got to do what he loves, and that was amazing to see.
So many artists never get to share what they are passionate about with the world, and he has done it. He even shared some words on how to get there: "First, don't worry about what others think. Do your thing. Do what you are passionate about. Second, be really famous first."
With that, Brickell, who influenced much of the scene in the 1990s, joined in with the song the due won a Grammy for, "Love Has Come for You," as well as a few others. Brickell's normally jazzy voice gave way to her Texas roots, and the Southern twang took hold. It sounded more natural than what she has done in the past. When an artist keeps going they tend to fall into what they were meant to be, and Brickell's musical partnership with Martin seems like it was meant to be.
Steve Martin, Steep Canyon Rangers, Edie Brickell and the L.A. Philharmonic are at the Hollywood Bowl for two more nights, and tickets are still available. Even if you don't live close to the venue, it's worth the drive and an amazing experience. You can bring your own drinks and food, plus there's fireworks!
Video Slider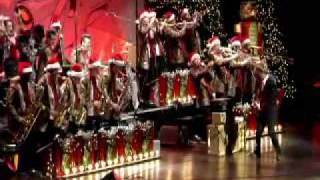 Win Tickets to See The Brian Setzer Orchestra at the Microsoft Theater
The Brian Setzer Orchestra has an upcoming show in L.A. and now is your chance to go for free at the Microsoft Theater in Los Angeles: Friday, December 18th.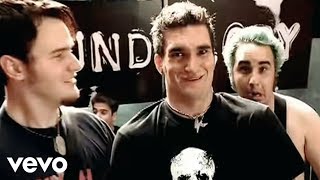 Win Tickets to See New Found Glory and Yellowcard at The Wiltern
Music video by New Found Glory performing My Friends Over You. (C) 2002 Geffen Records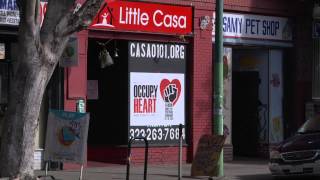 Review: An Essential Documentary for Angelenos, East LA Interchange
Boyle Heights in East Los Angeles is now a predominantly Mexican-American community known for a high crime rate, yet the history of the neighborhood is not a static one. The neighborhood that now boasts a community that is over 90-percent Latino was once one of the most diverse neighborhoods in Los Angeles, with sizable Jewish, Asian and African-American populations before changes in the laws and post-war development caused a shift in the population to what it is today. The documentary East LA Interchange chronicles the history of this neighborhood, telling the stories of those who lived there decades ago as well as those who make up the current community.
Knock Knock Turns Fantasies into Nightmares
Izzo and de Armas recorded a brief video encouraging fans to check out Knock Knock.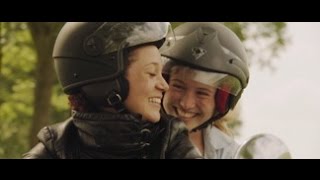 Review: Nuanced Performances Under the Sure Hand of Director Colette Bothof Make Summer Shine
Proposing a riveting context framework of ambiguous spirituality and nascent digitalization, noted Dutch auteur Colette Bothof's second feature, Summer, earmarks charming character dramedy with wide-arching societal screeds that cut to the heart of the contemporary zeitgeist. Despite this lofty thesis, there remains a warm, emotional core to this contained tale of an introverted young girl coming into her own during that most transformative of seasons.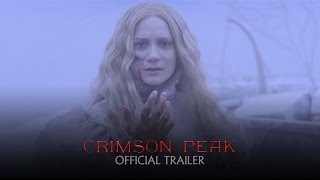 Win Passes to a Screening of Crimson Peak
Crimson Peak stars Mia Wasikowska, Jessica Chastain, Tom Hiddleston, Charlie Hunnam and Jim Beaver and is directed by Guillermo del Toro.