Shield Your Skin This Summer with True Natural
Let True Natural's range of skincare products protect and nourish your skin.
Summertime boils down to beach trips, picnics, barbecues and all sorts of other fun outdoor activities. And while having a good time is the main priority, protecting skin from the sun needs to be at the forefront. True Natural has created a range of skincare products that are not only high performance, but also chemical-free and formulated with the highest ingredient standards by using only natural ones.
In order to give their customers full disclosure of what they're putting on their skin, the brand makes their ingredients easily known. Their products are free of parabens, PEG, phthalates, petrochemicals, synthetic colors or fragrances or other harmful synthetics. Additionally, all products are 100-percent biodegradable and never tested on animals.
While most of us know how harmful UV rays can be, a good percentage fail to ever wear sunscreen. Perhaps unaware of how common skin cancer is, sunscreen is frequently forgotten when, in all actuality, it should be worn daily in order to stay safe.
True Natural has a range of sunscreen (and a lip balm) that'll keep your skin protected all summer long. Products like the Ultra Protect SPF 50 Antioxidant Sunscreen, Caribbean Coconut SPF 30 Sunscreen, SPF 50 Sunscreen Neutral/Unscented, Baby & Family SPC 30 Sunscreen and the Active SPF 30 Antioxidant Sunscreen are all vegan.
Their products are incredibly affordable, and products retail from $6.99 to $23.99. Not only will they keep your skin healthy, they'll also keep it looking lovely with their line of self-tanners (which are also vegan), BB Cream, serums, creams, body scrubs and even deodorant.
No matter what your skin concern is – sun care, anti-aging, bath and body care – True Natural has you covered.
Free shipping is available for orders $30 or more, and there is a 30-day guarantee.
To check out all of their products, visit truenatural.com.
Video Slider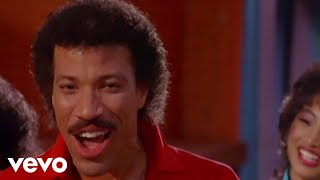 Win Tickets to See Lionel Richie at Hollywood Bowl
Lionel Richie is performing with very special guest Mariah Carey on the All the Hits Tour, and your chance to see them is at the Hollywood Bowl on Monday, July 31.