Sandra Echeverría 'Exceeds Expectations' in Busco Novio Para Mi Mujer
Arath de la Torre and Sandra Echeverría star in Busco Novio Para Mi Mujer
Though she lives in Los Angeles with her husband, psychologist Marcela Cuevas and their two children, Sandra Echeverría is one of Mexico's biggest one-woman multi-media sensations. She's one of Mexico's most popular actresses. She had a brief singing career. She's a spokeswoman for Neutrogena, and she launched her own handbag line. People en Español named her to its most beautiful people list in 2012.
After all this, what's next for a multi-hyphenate to do? Add another hyphen of course. In this case, she's adding the title of producer.
For her producing debut, she produces and stars in the new Mexican film Busco Novio Para Mi Mujer. In the Spanish-language comedy, Paco (Arath de la Torre) is so fed up with his nagging and nitpicking wife Dana (Echeverría), he comes up with an ingenious plan to end the unhappy union – find her a boyfriend by hiring a professional seducer nicknamed "El Taiger" (Jesus Ochoa) to whisk her off her feet and out of the marriage. As everyone knows, even the best laid plans can backfire when love is involved.
Echeverría attests, along with most of Hollywood, that getting an independent movie from the page to the screen is a patience tester. In this case, the patience testing took about five years.
"It was a very hard process. You have to through a lot of negotiations, and you have a lot of things working against you. I never quit. I wanted to do this project and I wanted to play this role, so we fought for it. We always knew Arath was Paco. We always visualized him as my husband. He's one of the best comedic actors in Mexico. He brought a lot of comedy to the role, even more than what was in the script. We're very proud, and the whole process was worth it. It had an amazing opening weekend in Mexico, and now it's in the United States."
The Latino audience is an underserved audience in the United States, but big box-office receipts are possible for a Mexican import. After Busco Novio Para Mi Mujer's big numbers in Mexico, comparisons are already being made to the biggest Mexican import of all time, Instructions Not Included. Back in 2013, Instructions Not Included not only became the highest grossing Spanish language movie of all time in the U.S., it became the fourth highest foreign language movie ever after Crouching Tiger, Hidden Dragon, Life is Beautiful and Hero.
"I wasn't expecting the same results as with Instructions Not Included. That was a phenomenon with its amazing numbers," summarizes Echeverría. "Busco Novio Para Mi Mujer has already exceeded expectations."
Busco Novio Para Mi Mujer is now playing in select theaters.
Video Slider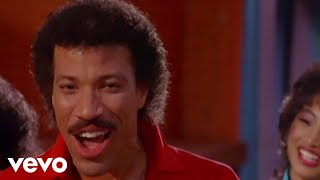 Win Tickets to See Lionel Richie at Hollywood Bowl
Lionel Richie is performing with very special guest Mariah Carey on the All the Hits Tour, and your chance to see them is at the Hollywood Bowl on Monday, July 31.