Sage Organic Vegan Bistro: A Gem in Echo Park Cuisine
Spinach, Avocado and Walnut Sausage Florentine with a side of roasted potatoes. (Yuri Shimoda/JIGSAW Magazine)
When most people think of Echo Park cuisine, taco trucks like Tacos Arizas, Taco Zone or El Flamin' Taco are the first to spring to mind, but none of them offer potato tacos, which I often crave. I've sampled the potato tacos from neighborhood joints such as Señor Fish, and I've even tried to satiate the craving with the various vegetarian options at Guisados. But, hands down, the best hard shell potato tacos I've had so far have been at Sage Organic Vegan Bistro. Sage's mashed potatoes are the perfect consistency, with just the right amount of chunks left in, and they mix a flavorful adobo into the potatoes giving them a little zing. Topped with lettuce, pico de gallo, guacamole and creme, the tacos are served with rice and beans, making for the perfect mid-day meal.
In fact, if it's a weekend afternoon, you can usually find me at Sage with a plate of the Potato Hard Shell Tacos. While there is no shortage of brunch spots in the area, Sage stands out for it's cruelty-free, plant-based menu boasting farm-to-table dishes that vegans, vegetarians and even carnivores will love. The ingredients are so fresh that you will often see vendors cart in boxes full of produce as you're sitting in the restaurant. There are plenty of gluten-free items for those with food allergies as well.
Aside from the potato tacos, I often get the scrumptious Spinach, Avocado and Walnut Sausage Florentine or the BLTA (tempeh bacon, lettuce, tomato and avocado) with a side of roasted potatoes. Portions are always generous at Sage, but if you're super hungry you should order the gigantic Burrito Mole filled with seitan, black beans, no pales, red pepper, jalapeño, potatoes and guacamole, and smothered in housemade mole and red enchilada sauce.
Sage is a great place to go for a light lunch during the week, too. I always see lots of people diving into a mound of salad comprised of of heart of palm spears, roasted beets, rosemary cashew cheese, cherry tomatoes, kalamata olives, cucumber, artichoke hearts, pine nuts, pomegranate seeds and shaved fennel on baby greens with a garlic vegetable vinaigrette. More popular choices are the bowls like the Mole Bowl with brown rice, quinoa, kale, avocado, pickled cabbage, black beans, edamame, corn, carrots and peas sautéed in mole sauce and topped with fried jalapeño and crispy tortilla strips or the Brazilian Bowl (black beans, plantain, guacamole, jalapeño, pico de gallo, leeks and crimini mushrooms with rice or quinoa). I've heard diners swear that the homemade black bean chili on the Bacon Chili Cheese Burger is the best chili they've ever had, but my lunch favorite is the Eggplant Parmesan sandwich. Grilled olive bread gives the sandwich of lightly breaded eggplant with a smear of cashew Alfredo and marinara sauce the perfect crunch.
The restaurant is frequently packed during brunch and lunch, but dinnertime isn't quite as hectic on most nights. Start with Baked Artichoke Spinach Dip served in a bread bowl with organic corn chips or some Crispy Samosa Rolls with tamarind sauce and lemon mint chutney. Potato Broccoli Pierogies, the Mushroom Steak Dinner or the Spinach Basil Ravioli Pomodoro are great entree choices.
No matter what, make sure to save room for dessert because there is a KindKreme located with Sage. The raw, vegan, gourmet icekreme vendor serves up amazing coconut-based flavors such as coconut milk gelato, caramel apple and tart blueberry, as well as almond milk- and cashew-based flavors like espresso bean and maple pecan. You can get individual scoops, a shake, a smoothie, a banana split or even a waffle sundae.
If you would rather get some sweetness from fresh juice, there are a ton of flavor combinations to be had. The Go Green contains cucumber, kale, celery and lemon, while the Sunburn has carrot, apple and ginger. You can even make your own flavor by selecting four fruits or vegetables. A glass of frothy fresh juice is the perfect compliment to any meal at Sage.
For more information, call (213) 989-1718 or visit www.sageveganbistro.com
JIGSAW is where musicians, actors and other artists share their favorite L.A. places. Visit jigsawmagazine.com for exclusive interviews and photos.
Video Slider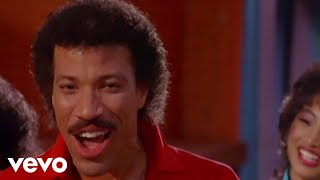 Win Tickets to See Lionel Richie at Hollywood Bowl
Lionel Richie is performing with very special guest Mariah Carey on the All the Hits Tour, and your chance to see them is at the Hollywood Bowl on Monday, July 31.