Review: Visually Stunning Documentary Meru, Now Available on DVD
Jimmy Chin in Meru (Renan Ozturk/Music Box Films)
If it were not already the title of a renowned Hitchcock film, Vertigo might be a better title for the documentary Meru, since its scenes of climbing a mountain in the Himalayas may just inspire that feeling in those who view the movie. It is the rare documentary that can be called visually stunning, but the footage that directors Jimmy Chin and Elizabeth Chai Vasarhelyi get of the film's subjects climbing mountain ranges deserve to be called just that.
For Chin, the documentary was an intensely personal experience. It is his own tale of two attempts to climb the mountain alongside fellow alpinists Conrad Anker and Renan Ozturk. The first attempt in 2008 ended in failure, although the trio did get within 100 feet of the peak of their goal, the Shark's Fin on Mount Meru. The documentary recounts their recovery from that defeat and their subsequent attempt two years later to scale the Shark's Fin once again. Meru is essentially a traditional tale of triumph over adversity distinguished primarily by its nonfiction form.
The fact that the story is a linear one that hits all of the expected notes is not a detriment to the documentary. Tales of overcoming adversity are so common because they work, and there is no reason to begrudge a film for using a tried-and-true formula if it still offers something else that distinguishes it from similar tales. In Meru, the part that makes it special is the footage of the mountain climb itself.
While the film did win the Audience Award at the Sundance Film Festival this year, its premiere on home video platforms may be the appropriate viewing experience for the film. Seeing Meru on a screen that is over 20-feet high might be too overwhelming for many viewers, as the camera pans down to more than 20,000 feet below. The more intimate home-video experience, even from the biggest screens, would surely be easier to take.
Meru ultimately succeeds because of its visual splendor and its imagery of great beauty. The shot of the three climbers in their encampment that is tied precariously to a nearly vertical slope is almost unforgettable, perhaps even for those who are not afraid of heights. It is the rare film that can offer scenes that no one has ever seen before, but Meru accomplishes that. Viewers should never look away from the screen, but at the same time they should also never look down.
———————————————————-
Meru
Music Box Films
Now on DVD, Blu-ray, cable and Digital VOD
4 Stars
Films are rated on a scale of 5 stars (must-see), 4 stars (exceptional), 3 stars (solid), 2 stars (average) and 1 star (unworthy).
Video Slider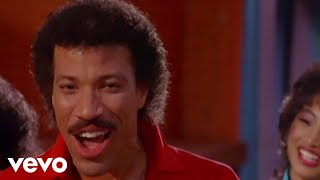 Win Tickets to See Lionel Richie at Hollywood Bowl
Lionel Richie is performing with very special guest Mariah Carey on the All the Hits Tour, and your chance to see them is at the Hollywood Bowl on Monday, July 31.