Review: UPTIME Energy Drinks, Tablets Do the Trick
While UPTIME Energy Drinks are great, the UPTIME Energy Tablets are marvelous.
From time to time, we all are in need of that extra energy boost.
How we each attain that boost is, well, up to each of us. But I, for one, believe in UPTIME Energy products. Both their drinks and tablets do the trick, and then some!
According to the marketing department at UPTIME, their products come from "an advanced blend of select ingredients developed to deliver mental awareness and physical stamina."
The above is actually very true, as I have consumed and tested both the drinks and tablets.
"UPTIME Energy Drinks and Energy Tablets contain the rarified boost you need to crush the presentation, shine at the video shoot or power through the late-night brainstorm – sans the crash," they add.
A case of 24 bottles (12 oz. each) of UPTIME Original drinks flavored with natural, cane sugar or of 12 oz. UPTIME Sugar Free drinks (contains zero sugar) run you $59.95. Both contain near the same amount of caffeine as a "cup of premium, brewed coffee" and come in orange, lemon and lime flavors.
I tried both of these drinks before hitting the gym, and they worked. Each gave me that added push I sometimes need when I simply don't feel like working out.
While I enjoyed the drinks and the instant energy boosts I received, I must say that I would much rather grab the tablets anytime. The tablets have Coenzyme Q10, Ginkgo Biloba and Ginseng – classified as premium vitamins, herbs and minerals.
The tablets seem to work differently from the drinks. First of all, each of the two tablets (UPTIME Original and UPTIME Maximum) don't contain any sugar, so you can think of it as a multivitamin pill intake. I drank each 20 to 30 minutes before playing in a soccer game, going to the gym or going out in the public. Both worked marvelously, as I got an unexpected amount of energy for the next three to four hours. It was actually rather amazing to experience the amounts of physical and mental energy I attained.
Prices of the tablets range from $17.95 to $27.95, and they come in small cases or bottles.
Overall, you should definitely give UPTIME Energy products a chance, as they help in getting things done and getting them done smarter, faster and better.
For more information, visit uptime.energy.
Video Slider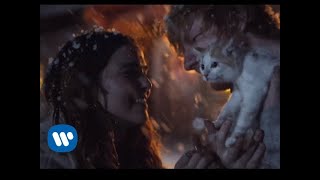 Win Tickets to See Ed Sheeran at the Rose Bowl
Ed Sheeran is back in Los Angeles, and your chance to see him perform is at the Rose Bowl in Pasadena on Saturday, Aug. 18. We are giving away complimentary tickets to the show. For a chance to enter to win, email us at
[email protected]
with "Ed Sheeran" in the subject line and tell us why you would like to go.