Review: Two Sold Out Shows for Comedian Gabriel Iglesias at The Show at Agua Caliente Resort Casino Spa
Comedian Gabriel Iglesias during a sold out performance on Saturday, May 4, 2019 The Show at Agua Caliente Resort Casino Spa in Rancho Mirage, Calif. (Courtesy photo)
"http://lol-la.com/wp-content/uploads/2019/07/Living-Out-Loud-LA-for-Air-Supply-728x90.jpg">
"http://lol-la.com/wp-content/uploads/2019/07/HB19_DIGITAL_HERBIEHANCOCK_PROMO_728x90.jpg">
"http://lol-la.com/wp-content/uploads/2019/07/JoseLuisRodriguez_728x90.jpg">
"http://lol-la.com/wp-content/uploads/2019/05/MTH-190039-Feel-The-Fame-Remarketing-Banner-728X90.jpg">
"http://lol-la.com/wp-content/uploads/2019/04/7.png" alt="disney on ice banner">
"http://lol-la.com/wp-content/uploads/2019/07/SCOTT.jpg">
"http://lol-la.com/wp-content/uploads/2019/07/HB19_MICHAELMCDONALD_CHAKAKAHN_PROMO_728x90.jpg">
"http://lol-la.com/wp-content/uploads/2019/07/HB19_GIPSYKINGS_PROMO_728x90.jpg">
http://lol-la.com/wp-content/uploads/2019/07/Yachtley_Crew-728x90.jpg">
Gabriel Iglesias has been arguably the hottest Latino stand-up comic for some time now. "Fluffy," as he is affectionately known by his fans, is renowned for always giving fans what they want in his unique stand-up set and hilarious voices and impressions.
Things were no different Saturday, May 4 and Sunday, May 5, as Iglesias played two amazing sold-out shows at The Show at Agua Caliente Resort Casino Spa in Rancho Mirage, Calif. The shows were part of his "Beyond the Fluffy Tour", which is turning out to be another hit tour for one of the most beloved stand-up comics in the industry.
Fittingly enough for a comedian of Mexican descent performing on Cinco de Mayo weekend, Iglesias, a San Diego native, had a wonderful Mexican fiesta theme as part of his elaborate set design. The design included colorful balloons that resembled traditional "papel picado" flags. He also had cacti made of balloons (kind of funny when you think about it) and a Dia de Los Muertos theme, as well as Mariachi Los Palmeros as one of his opening acts and other guest musicians. It felt like a real-life set of the movie Coco. It was the type of environment that made fans want to continue the party after the show (and many did!).
As for the actual show, it was as laugh-out-loud hilarious and engaging as any of his previous shows. If you liked his Netflix special released a few months ago, "Gabriel Iglesias: One Show Fits All", you would've loved the weekend at Agua Caliente. His brand of humor is one that simply cannot be replicated, and he keeps showing us why.
Dressed in his trademark look of flamboyant Hawaiian shirt with shorts and sneakers, Iglesias played a little beyond the allotted time, but of course, everyone was glad he did. Like with most of his stand-up shows, this one had a positive message at the end, as well as many heart-warming moments—one of the things that fans find endearing about him.
After the show, as he always does, "Fluffy" stayed to meet every fan who was willing to wait in line. The line was long and people had to wait a long time. But like at any Gabriel Iglesias show, no one was disappointed after they got to take silly pictures with him.
The two shows at Agua Caliente were his 18th and 19th shows at The Show, a record at the Rancho Mirage venue. He was awarded a basketball jersey with the number 19 and his nickname, "Fluffy," in the back by Agua Caliente Casinos Entertainment Manager Savannah Cook and Agua Caliente Casinos Director of Entertainment Dan Pferschy. The shows also marked his 11th consecutive year performing at Agua Caliente.
Gabriel Iglesias will have one more southern California show before he continues his nationwide tour. He will be at The Arlington Theatre (Metropolitan Theatres) in Santa Barbara on Thursday, May 16 at 8:00 p.m. Tickets, tour information, and official "Fluffy" merchandise are available at www.fluffyguy.com.
And, to the surprise of no one, the Agua Caliente Casinos (Rancho Mirage and Palm Springs, respectively) are superb locations of entertainment for their respective attractive casinos, resort & spa options, entertainment calendars, and dining offerings, among other things.
Video Slider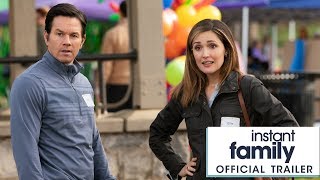 Win a Blu-ray + DVD + Digital Copy of Instant Family
Everyone everywhere can now enjoy Instant Family on Digital and on Blu-ray™ Combo Pack, and DVD on March 5 from Paramount Home Media Distribution. For a chance to enter to win at random, please email us at
[email protected]
with "Instant Family\" in the subject line and let us know why you\'d like to win a copy. This contest ends March 25, 2019.
"http://lol-la.com/wp-content/uploads/2019/07/HB19_DIGITAL_HERBIEHANCOCK_PROMO_728x90.jpg">
"http://lol-la.com/wp-content/uploads/2019/04/7.png" alt="disney on ice banner">
"http://lol-la.com/wp-content/uploads/2019/05/MTH-190039-Feel-The-Fame-Remarketing-Banner-728X90.jpg">
"http://lol-la.com/wp-content/uploads/2019/07/JoseLuisRodriguez_728x90.jpg">
"http://lol-la.com/wp-content/uploads/2019/07/Living-Out-Loud-LA-for-Air-Supply-728x90.jpg">
"http://lol-la.com/wp-content/uploads/2019/07/HB19_GIPSYKINGS_PROMO_728x90.jpg">
"http://lol-la.com/wp-content/uploads/2019/07/HB19_MICHAELMCDONALD_CHAKAKAHN_PROMO_728x90.jpg">
http://lol-la.com/wp-content/uploads/2019/07/Yachtley_Crew-728x90.jpg">
"http://lol-la.com/wp-content/uploads/2019/07/SCOTT.jpg">