Review: "The Floor Show" Enchants with Multicultural Song, Dance and Music Feast at El Rey Theatre
Samba dancers fully entertain during the Wednesday, March 12, 2015 performance of "The Floor Show" at El Rey Theatre in L.A. (Carlos Maidana)
One of the things that makes living in Los Angles great is the opportunity to enjoy the variety of cultures and talent that permeates this city including food, music and dance.
I have lived in this City of Angels for the majority of my 55 years and have seen many talented singers, dancers and performers grace the stages, cabaret and venues throughout the city but seldom have I had a chance to sample so many "performance hors d'oeuvres" as I enjoyed the enthralling "The Floor Show" on Wednesday, March 11, 2015 at El Rey Theatre in L.A. They also perform tonight (Thursday, March 12) at 9 p.m. Tickets are available here.
Presented by The Floor Productions and Goldenvoice, "The Floor Show" was created by dancers Carolina Cerisola and Sascha Escando 7 years ago and it features an 8-piece kick-ass band, 45 talented performers covering 19 genres of music and dance at the gorgeous and historic El Rey Theatre located on the Miracle Mile. The layout of the main space of the theater was set up with 3 separate stages in addition to the main one which held the band, with tables surrounding them so as to enhance each of the numbers which at times covered all 4 stage locations.
The evening began with an intro rap by the talented Club Bullies (Paris Paul-Emcee, Kavion "KG Superstar" Griffin-Emcee & Quaye "DJ Unique" Kennerly-Emcee) followed by a fantastic doo-wop number delivered from the rear mezzanine by the Dukes of Doo-Wop.
A very unique and mesmerizing performance came at the hands (pun intended) of harpist Adrea Brook who plays the Sonic Butterfly Harp, a 26-string instrument where the resonating chambers are located on stage but three sets of strings are stretched over the main space and anchored on the opposite side.
Throughout the show one could admire the stunning lighting design by Justin Huen and fantastic sound quality by Saverino Princiini and Marco Sonzini that enhanced and showcased all of the artists. At the hands of it all was Musical Director and composer Carlos Rodgarman, who also wrote or co-wrote many of the original songs of the evening and directed the 8 outstanding musicians of the live band which included Andy Abad (guitar), Pablo Correa (drums), Joey De Leon (percussion), Luis Eric Gonzalez (trumpet), Donald Hayes (sax), Humberto Ruiz (trombone) and Jesse Stern (bass).
Some great tap moves came at the feet of Sarah Reich and Anissa Lee who would have made the late Gregory Hines very proud. This was followed by a wonderful cabaret number headed by singer Lyndsay Haldorson with help from dancers Linda Garisto, Jillian Schmitz, Nikki Dalonzo and Tarin Pratt.
Argentina and its world famous tango dance was showcased by the talented duo of Mayte Valdez and Carlos Barrionuevo who have performed all over the world and been featured in other prestigious shows, such as Forever Tango and Tango Passion.
Spain was represented with a red-hot flamenco number headed by dancers Manuel Gutierrez Cabello, Fanny Ara and Mizuho Sato. They were accompanied by Jose Cortez (vocals) and Andres Vadim (guitar), which raised the temperature of the house several degrees. This was followed by the beautiful and beautifully sounding Trio Ellas (Suemy Gonzalez, Nelly Cortez and Stephanie Amaro), who knocked my socks off with their fusion of mariachi, boleros and jazz coming from the mezzanine above – just like angels from heaven.
A haunting contemporary dance piece was beautifully performed by dancers Jamie Donovan and Cabriella Cataldo from the center stage which was followed by a vocal performance by spoken word artist Charles E. Schmidt from the main stage as the incredibly flexible dancer Lamonte "Tales" Goode performed a "Cyber Yoga" piece. That there draws from hip hop, break dance and yoga moves.
Opera was in the house in the powerful voice of tenor Carlo De Antonis, who looked regal in a cape and Venetian Carnival mask as he reached for the stars with that powerful voice and high notes. This was followed by a fantastic number featuring a fusion of hip-hop, pop and lock dancing by Ricardo "Boogie Frantick" Rodriguez and Afro-Cuban rumba moves and contortion by the infectious Cuban dancer Nayara Nunez. It was one of the many highlights of the night.
Another classical genre, ballet was featured with dancers Eric Shah and Jean Michelle Sayeg. They managed to pull off a delicate and complex choreography on the limited space of the center stage. This was followed by a catchy Indian dance and vocal performance featuring the charismatic singer Charenjeet "CJ" Virdi and the amazing dance moves by Yoda Jones, whose arms and hands were a wonder to behold.
The sister duo of Cindy and Stephanie Stevenson put on some gorgeous and sexy dance moves on a high energy salsa performance, while the impeccable live band made just about everyone want to move their "esqueleto" (skeleton). This is a Cuban saying that encourages everyone to move their bones to the music.
To close off the show with a bang, we were introduced to the country and culture of Brazil via some outrageous, lighting speed dance and Capoeira moves provided by Alfred Kendrick an Phillipos Haile. They were accompanied by the talented Queztal Guerrero on violin and vocals with Tizoc Guerrero and Kahlil Cummings on drums and berimbau – the traditional single string instrument that traditionally accompanies Capoeristas who practice this type of martial arts native to Brazil.
No Brazilian performance can be without beautiful, sexy female dancers in gorgeous minimalist costumes and "The Floor Show" was no exception. With the presence of the gorgeous dancers Gisella Ferreirea and Nicolea Pettis, the samba got a hold of the audience's attention and it did not leg go as the dancers moved from the center stage, through the audience and ending on the raised front stage in front of the live band.
Joined there by the Club Bullies and other performers, this magical night full of the best music, dance and performances L.A. has to offer was an eye popping feast for all the senses.
"The Floor Show" is a must-see.
Video Slider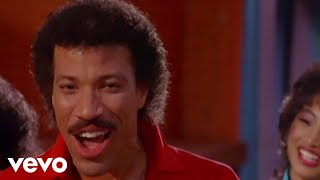 Win Tickets to See Lionel Richie at Hollywood Bowl
Lionel Richie is performing with very special guest Mariah Carey on the All the Hits Tour, and your chance to see them is at the Hollywood Bowl on Monday, July 31.