Review: The Boat Builder, a Solidly Built Drama About Pursuing Dreams
Christopher Lloyd and Tekola Cornetet in The Boat Builder
As last month's celebration of Back to the Future day proved, Christopher Lloyd will forever be associated with taking journeys back to 1955. While most of the actor's notable public appearances over the past year have been to honor his role as Doc Brown opposite Michael J. Fox, Lloyd has never stopped working on television, and with The Boat Builder, the actor appears once again in the leading role of a feature film. It is refreshing to see that Lloyd is still a welcome presence, no matter the role.
The Boat Builder might not feature a DeLorean that travels through time, but it does bring Christopher Lloyd back to 1955 in some respects. This is the type of old-fashioned entertainment that has the same values of '50s entertainment. This is an explicitly moralistic film that advocates for respecting one's elders, telling the truth and behaving honorably. The children in the film may sport smartphones, but this is a family film that has values of which every generation could approve.
It is perhaps no surprise that its director, Arnold Grossman, wrote the script at age 80. What is more surprising is that it is his feature debut during an era where the best qualification for a first feature is a 2015 degree from USC Film School. The Boat Builder may be old-fashioned, but not every film must be an innovator or edgy. Solid craftsmanship is paramount, and this film fills a necessary void for films to which grandparents can take their grandchildren without annoying either.
Lloyd stars in the film as Abner, an elderly man living alone in a beach community who strikes up a relationship with a young orphan who is staying with a foster family nearby. It is Abner's dream to build a sailboat, and his relationship with the young child provides an opportunity to realize that dream.
Lloyd, as is expected, plays the grouchy old man as unkempt. From Doc Brown to his Emmy-winning work on the classic sitcom "Taxi," perhaps no actor with a career this long has spent as little time in the makeup chair as Lloyd. It is easy to believe that Lloyd might invent a time-traveling car; it is impossible to think that he might actually own a comb.
The Boat Builder is a solid bit of family entertainment that is elevated by the presence of Lloyd, an underutilized talent over his 40-year career. It serves as a necessary reminder that while Lloyd is best known as Doc Brown, the actor has always been capable of much more.
———————————————————-
The Boat Builder
3 Stars
Films are rated on a scale of 5 stars (must-see), 4 stars (exceptional), 3 stars (solid), 2 stars (average) and 1 star (unworthy).
Video Slider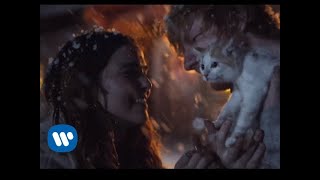 Win Tickets to See Ed Sheeran at the Rose Bowl
Ed Sheeran is back in Los Angeles, and your chance to see him perform is at the Rose Bowl in Pasadena on Saturday, Aug. 18. We are giving away complimentary tickets to the show. For a chance to enter to win, email us at
[email protected]
with "Ed Sheeran" in the subject line and tell us why you would like to go.