Review – Taste of Chaos: Emo Summer Camp
Dashboard Confessional headlined Taste of Chaos with a set full of memories. (Evan Solano/LOL-LA)
This summer has been brutal.
Between record-high temperatures burning up the southland, the overwhelming bad news in the media and the enslavement of a generation of kids to an annoying mobile game, this summer has been one where we 30-somethings needed a break from the everyday negativity and disenfranchisement that come with growing up. We needed to connect to something real and something fun.
Nestled in the signal killing mountains of San Bernardino – which made Pokémon hunting futile (thank goodness) – Kevin Lyman's returning Taste of Chaos festival was a summer reunion of the same four friends and I from last year to tailgate, catch up and cut loose to the music that touched our lives during our formative years.
Past the winding trails and lakes of the campground, New Jersey outfit Senses Fail hit the stage in the later part of the afternoon playing cuts from their seminal 2004 album, Let It Enfold You. The band ripped into the anthemic opening chords of "Buried A Lie," as singer James "Buddy" Nielsen led the crowd's chanting along with every word.
The band formed in 2002, when many of them were merely teenagers and after more than a decade later, have proven to be veterans of the New Jersey post-hardcore scene. They looked and sounded as powerful and vibrant as the young band they once were. After going through hits like "Calling All Cars," and "One Eight Seven" – during which Nielsen told the crowd all too emphatically, "This is the last time I ever have to play this," – they closed out their set with the heavy "Bite to Break Skin" that included a surprising segue into the breakdown of Hatebreed's "Empty Promises."
Newport Beach's Saosin followed them up, reunited with their original frontman Anthony Green, who left the group in 2004. The band recently celebrated the 10-year anniversary of their 2005 self-titled EP by playing a handful of shows and released a new album earlier this year, with Green back in the fold.
They started their set with a new song "Racing Toward a Red Light," from their recently released Along The Shadow. Sticking mainly to songs from their EP and new album, Green and the band showed that any ill feelings that led to their initial split were things of the past.
The mild-mannered, family man that Green presents himself as on Instagram in between touring was lost to the frenzied and enigmatic frontman, jumping between the stage and front speakers while dancing in a trancelike state as he poured every ounce of energy into songs like their new single "The Silver String" and longtime crowd favorite "Seven Years."
Since Green exited Saosin, he formed Pennsylvanian proto/indie group Circa Survive, who have been on a break the past two years as Green has been working with Saosin. From their performance, it was clear where his heart still lies. Though Circa had been his bread and butter for the better part of the decade, Saosin had been his soul.
After great sets by the Starting Line and Kansas City's iconic the Get Up Kids, who had everyone screaming along to their hit song "Holiday," the emo/indie purists who were in attendance were rewarded with a performance from the underrated and legendary Quicksand, who reunited in 2012 after a 13-year hiatus.
Drawing heavily from their debut album, Slip, the band tore through songs like "Fazer" and "Too Official" with the same intensity and feel of their influential record. Frontman/guitarist Walter Schreifels – the force behind the hardcore giants Gorilla Biscuits and bassist for Youth of Today – commanded the stage from behind his guitar and mic using his hypnotically harsh vocal style that sound like Undertow-era Tool meets Refused. Their heavy yet commercially mainstream sound was a bit of a toss up for newer fans, but the true die hards were all headbanging and air guitaring to their reunited heroes, who went as far into their extensive catalog to play their cover of the Smiths' "How Soon Is Now?"
As the lights dimmed in anticipation for the first of the major headliners, Taking Back Sunday, the crowd was already waiting in fevered excitement. The PA started playing the theme song to The Lion King as the members of the New Jersey pop-punk emo pioneers came out one by one, with frontman Adam Lazzara cueing the band to kick off the nostalgia session with "Cute Without the 'E' (Cut From the Team)."
Lazzara and the band, whose current lineup was the same one that crafted the masterful 2002 debut album Tell All Your Friends, wasted no time hammering home the impact and legacy that their album has had on the lives of everyone losing their minds and baring their soul as they sang every line like a mantra. They followed up with "Liar (It Takes One to Know One)" and "What's It Feel Like to Be a Ghost" from their 2006 album Louder Now before turning toward their equally impactful sophomore album, Where You Want To Be, with the hit song "A Decade Under the Influence."
Between songs, Lazzara took time to acknowledge the presence his band and music have had in the lives of their fans.
"I was there when you got your driver's license, I was there when you were ditching school and buying cigarettes," he said, in a preacher-esque sermon. "I am still here, but so are you!"
As the crowd cheered, the band jumped into "You're So Last Summer," a song that no doubt was on many a breakup playlist from everyone there. The band had such an electric performance that permeated into the crowd's reaction. You could physically see how much this band has meant to the thousands of people gathered in the hills of Glen Helen. This band was the hope, the catharsis, the music that got them through the worst of times.
They capped off their dynamic and wild performance with songs from their latest album, Happiness Is, and a new song from their upcoming album, Tidal Wave, which has a marching Flogging Molly-meets-Against Me feel, then closed the night with the anthemic "MakeDamnSure," as Lazzara announced that the time has come for the main event: Dashboard Confessional.
After performing last year's Taste of Chaos, frontman Chris Carrabba returned to the stage this time with an expanded set and used it to go directly for the heart, kicking off with "Vindicated," sending the message that the band was going to be delving deep into their discography and wanted to get their undoubtedly most commercial hit out of the way. They followed up with "Saints and Sailors," from their 2001 album The Places You Have Come to Fear the Most, and "The Sharp Hint of New Tears," from their genre-defining album The Swiss Army Romance.
Although Carrabba looked almost identical from his performance last year, again sporting a simple white T-shirt, jeans and yellow Telecaster, he did trade his bearded look for the more youthful and boyish face that many girls fell in love with in their MySpace days. Whether he was backed by his full band or armed solely with his acoustic guitar, Carrabba's voice held more than notes – it held memories. He didn't even have to sing much anyway, as the crowd was more than willing to do the work and belt out line after line of his soulful and introspective lyrics.
As the band continued on, it felt less like a concert and more like looking through an old photo album from high school. Every song was riddled with emotion, memories, fond feelings and sometimes pained loss for the fans who have grown up with Dashboard. Their songs were the music to a painful, slow breakup we have either lived through or have yet to experience – but rest assured there is a song in Carrabba's repertoire that will perfectly capture the loneliness and heartache that so few artists can masterfully put to music.
Capping off the evening with a new song called "Heart Beat Here," they rounded out their set with classic cuts like "Screaming Infidelities" and "Hands Down," as many fans had started to make their way towards the exit back to reality.
It was a day filled with fun, memories and reminiscing a time when social media was limited to a computer and not our phones, when interacting with other didn't require unlimited data and staring into a screen for hours on end.
Sometimes what is new, isn't always what is better. The music that thousands of people used to cope and manage their way through their difficult times still holds up and relates today.
Like our favorite records and albums that still speak to us, the Taste of Chaos festival is a reminder of the importance of putting down our phones and connecting to the thing that unites us most: the power of music. Sometimes a band goes beyond a good lyric, sometimes those words save your life.
As we left the campgrounds, you could hear the endless sounds of cars playing music as they waited to leave and go back to school, work and responsibilities. Holding on to the last moments of camp, already missing it, but eager to return next summer.
Video Slider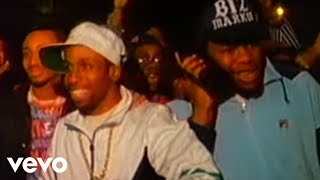 Win Tickets to See I Love The 90's at the Microsoft Theater
I Love The 90's has an upcoming show in L.A. and now is your chance to go at the Microsoft Theater in Los Angeles: Saturday, March 5th. We are giving away tickets to the show. Subscribe to our mailing list!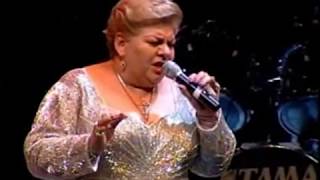 Win Tickets to See Paquita la del Barrio at the Microsoft Theater
Paquita la del Barrio has an upcoming show in L.A. and now is your chance to go at the Microsoft Theater in Los Angeles: Saturday, February 27th. We are giving away tickets to the show. Subscribe to our mailing list!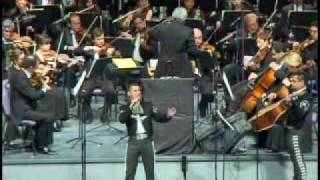 Win Tickets to See Mariachi Vargas De Tecalitlan at the City National Grove of Anaheim
Mariachi Vargas De Tecalitlan has an upcoming show in L.A. and now is your chance to go at the City National Grove of Anaheim in Anaheim: Friday, February 12th. We are giving away tickets to the show. Subscribe to our mailing list!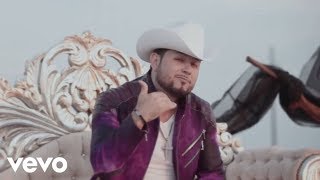 Win Tickets to See Roberto Tapia at the Microsoft Theater
Roberto Tapia has an upcoming show in L.A. and now is your chance to go at the Microsoft Theater in Los Angeles: Saturday, February 6th. We are giving away tickets to the show. Subscribe to our mailing list!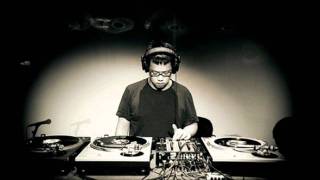 Win Tickets to See Kid Koala at Royce Hall
Kid Koala has an upcoming show in L.A. and now is your chance to go at Royce Hall in Los Angeles: Friday, January 29th. We are giving away tickets to the show.