Review: Tania Pérez-Salas Compañía de Danza Showcases Abstract, Emotional Program at Ahmanson Theatre at The Music Center
Tania Pérez-Salas Compañia de Danza (David Garces)
After starting a dance company in 1994 under her own name, Mexican born dancer and choreographer Tania Pérez-Salas has finally graced the stage of The Ahmanson Theater located at the Music Center in downtown Los Angeles.
Given that the City of Angels boasts the largest Mexican and Mexican-American community in the U.S., this was a much anticipated dance event for many of us in the Hispanic community.
Born in Mexico City, Pérez-Salas studied dance and choreography yielding her multiple awards including "Best Female Dancer" in the National Dance Competition (1993); "Best Performance" and "Best Choreography" from the Virginia Fabregas Award (1993), amongst many others national and international prizes.
On Friday night's performance the Tania Pérez-Salas Compañía de Danza presented two works, "Ex-Stasis" and "Made in Mexico (Macho Man)", to a capacity crowd which included Mexico's consul general in Los Angeles, Carlos M. Sada.
"Ex-Stasis" began with Chris Isaak's song "Baby Did a Bad Bad Thing" while the seated or reclined dancers observed one of the female members who seemed to be in touch with her body go into an ecstatic dance. The very creative scenography by Juan Alberto Orozco with excellent lighting design by Xochitl Gonzalez Quintana consisted of a glittery silver backdrop and later some very interesting use of large plastic sheets that, according to Pérez-Salas, is a metaphor for the barriers we construct between our bodies and mind.
The choreography which is meant to show the disconnection between our emotions and our bodies consisted initially of slower, robotic movement by the dancers as they walked and then dropped to the floor in a catatonic like state. In another instance, two topless female dancers pressed their bare breasts against a large plastic curtain from behind, thusly, showing the barriers we put between our mind and bodies.
Made up of very talented, athletic and international dancers, the ensemble showed versatility and range of emotions. Towards the end of the piece, with a percussion infused score, several couples showcased a complex series of movements as a large plastic curtain was raised from the bottom to form a cloud-like effect over the dancers. This very creative piece made use of simple, effective elements and movements to convey how society needs to go back to basic human needs when it comes to our lives.
After intermission came "Made in Mexico (Macho Man)", which unlike the first piece used modern versions of regional Mexican music by innovative artists like Nortec Collective. This work focused more on the interaction between the dancers as they explored the roles of men and women in the very macho culture that pervades in all of Latin America.
In a raw stage with very stark and creative lighting by Gabriel Torres Vargas and costumes by Pérez-Salas, the male dancers exerted their machismo onto their partners in erotic, humorous and at times violent movements. Some very creative used of rolling office chairs as makeshift horses, cars and bedrooms gave the piece a much needed humor while treating this very serious subject. The choreography used more fluid movements infused with popular Mexican dance moves and even some touches of ballet.
After taking several bows on stage, the dancers brought out artistic director and choreographer Pérez-Salas to a very appreciative crowd who cheered the first and hopefully not last presentation of this exciting dance company. Many thanks should also be given to Renae Williams Niles, vice president of programming for The Music Center for bringing such diverse and innovative works to Los Angeles, in particular works by Latin American artists.
Video Slider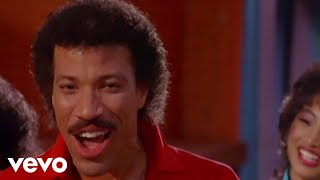 Win Tickets to See Lionel Richie at Hollywood Bowl
Lionel Richie is performing with very special guest Mariah Carey on the All the Hits Tour, and your chance to see them is at the Hollywood Bowl on Monday, July 31.