Review: Spider-Man: Homecoming Finally Gets Peter Parker Right
Tom Holland stars in Spider-Man: Homecoming. (Sony Pictures Entertainment)
So here we have the sixth movie centered around Spider-Man in 15 years, an output that, for a superhero franchise, rivals Woody Allen for frequency, and the second of three Marvel movies scheduled for this year, following Guardians of the Galaxy, Vol. 2 and preceding Thor: Ragnarok. One should be forgiven for approaching Spider-Man: Homecoming with a sense of exhaustion and annoyance, considering there hasn't been a satisfying version of the story since the second Sam Raimi outing all the way back in 2004, and even that one has a massive and glaring flaw at its center. But Spider-Man: Homecoming actually does the teenage web-slinger right for the first time, and like Wonder Woman, this is how a mainstream tentpole comic book movie should be, at least outside the hands of Christopher Nolan: It's light, breezy and a pure delight.
Picking up shortly after his cameo appearance in Captain America: Civil War, Spider-Man: Homecoming finds young Peter Parker (Tom Holland) back in school and eager to step up his crime-fighting duties, which rarely are more consequential than stopping random muggings, after Tony Stark (Robert Downey Jr.) enlisted him to help with his fight against Captain America (Chris Evans, who makes a few well-placed cameos). Peter remains under the inattentive eye of Stark's driver Happy Hogan (Jon Favreau), but when he feels he is being ignored by Stark and Hogan, Parker attempts to take on a team of bank robbers led by the Vulture (Michael Keaton, adding to his avian resume after men both bird and bat), who has fashioned weaponry out of alien scrap metal.
Notice what the plot of Spider-Man: Homecoming lacks. There is no threat of world domination. Nothing depends on controlling a complete MacGuffin like whatever that whole Tesseract thing was back from the first Avengers. If Vulture were to succeed selling weapons and robbing banks, entire cities will still exist. This is refreshingly small-scale for a Marvel movie, and all the better for it. Peter Parker is a teenager, and should have the least consequential adventures of the major superheroes because it fits the character. Leave the apocalypses to the alien demigods, whether from Asgard or Krypton. They don't have homework to do.
Even the best of the previous movies in the franchise suffered from miscasting of Peter Parker, but Spider-Man: Homecoming finally gets Peter Parker right. Andrew Garfield has done excellent work elsewhere, but he was pushing 30 by the time he first took the role. Tobey Maguire was a bit younger when he first played Peter, but still both too old and frankly never quite enthusiastic enough. Maguire might have had the best taste of young actors during his peak – The Ice Storm, Wonder Boys, Cider House Rules and Seabiscuit make for a pretty impressive run – but he could really only play wide-eyed sincerity, and more often seemed to be the embodiment of Dramamine in human form.
Holland, in contrast, is mostly credible as a high school student (except for the Marvel-required physique, which works for genetically-modified soldiers and demigods, but not so much for teenage geeks or middle-aged billionaires). Believing that Parker is only 15 might be a stretch, but his childlike cheerfulness sells it just enough to suspend disbelief. He is so energetic and eager to please that it sometimes seems more likely he was bitten by a radioactive puppy. Holland has a gee-whiz spirit that no Spider-Man has had before, so even if seeing a CGI character move from building to building isn't new, the Peter Parker outside the suit is.
The relatively small stakes for the main plot of Spider-Man: Homecoming allow for some more intimate moments that superhero movies rarely consider. The movie looks at the presence of superheroes mostly from the point of view of regular people, and unsurprisingly, they see them like celebrities and commodities. And one of the best scenes is between an unmasked Holland and Keaton as they apprise one another. It is such a relief to see characters put together information that should be patently obvious, and both actors play the moment perfectly.
Because this is the first time in which a Spider-Man movie has been integrated into the Marvel Universe, the film does rely a bit heavily on Iron Man and company to continue the branding. Much of this is unnecessary, and it makes some of the plot points feel forced. Spider-Man: Homecoming is one of those movies in which a massive amount of trouble could be caused merely by one character returning a phone call. But mostly it feels, much like Tony Stark and Peter Parker, a case of the veteran preparing the young rookie to take over. By the end, this Spider-Man doesn't need the Avengers anymore. The character and the franchise are finally ready to succeed on their own.
———————————————————-
Spider-Man: Homecoming
Columbia Pictures
In theaters July 7
4 Stars
Films are rated on a scale of 5 stars (must-see), 4 stars (exceptional), 3 stars (solid), 2 stars (average) and 1 star (unworthy).
Video Slider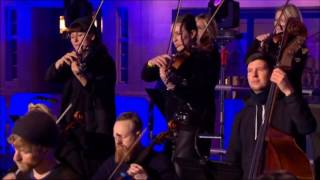 Win Tickets to See Pete Tong at Hollywood Bowl
Pete Tong is back in Los Angeles, and your chance to see him perform is at Hollywood Bowl on Thursday, Nov. 9. We are giving away complimentary tickets to the show. For a chance to enter to win, email us at
[email protected]
with "Pete Tong" in the subject line and tell us why you would like to go.