Review: Ride Along 2 Is a Dead End
Kevin Hart and Ice Cube star in Ride Along 2 (Universal Pictures)
For a movie that had a budget of $40 million you would think they could find someone to handle directing. Ride Along 2 should be called: Kevin Hart Doesn't Shut Up.
As harsh as this seems, it's possibly the most accurate statement you're going to find about this movie. From the moment the film starts, Hart's high-pitched, whiney voice rambles on until the end. He is a specialty item, and they abuse it over and over again.
Think of a band, they don't use the wah-wah pedal or double bass for a whole song. They use it to punctuate moments. This should have been the case with Hart in the movie. His consistent yelling and run-on talking makes any story or other actors lines unnoticeable.
The storyline itself is also pointless. It takes us to Miami where we end up with a poorly imitated version of Bad Boys. Ice Cube recycles his old lines from the first installment of this franchise that should probably end up dead after this run. His character has no arc and actually repeated several of the same lines over and over in different scenes.
The direction was off from the start. Bad pacing and off shots left humor at the door. The best thing Cube and Hart have done to date are their bits with Conan O'Brien on his late-night talk show.
They add Olivia Munn into the mix to bring in some kind of sex appeal, and even that is misused. Not to mention the addition of Ken Jeong. He is possibly the only bright part in the movie, but that's just because he gave us a break from Hart.
If you plan on seeing this movie, don't. There are several other better options out there – like every other movie showing.
———————————————————-
Ride Along 2
Universal Pictures
Now in theaters
1 Star
Films are rated on a scale of 5 stars (must-see), 4 stars (exceptional), 3 stars (solid), 2 stars (average) and 1 star (unworthy).
Video Slider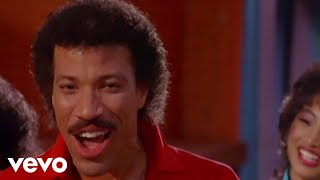 Win Tickets to See Lionel Richie at Hollywood Bowl
Lionel Richie is performing with very special guest Mariah Carey on the All the Hits Tour, and your chance to see them is at the Hollywood Bowl on Monday, July 31.