Review: Refreshing and Zany Comedy at "Groundlings Kung Fu Battle Island"
H Michael Croner, Ryan Gaul and Greg Worswick in "The Bachelor" from "Kung Fu Battle Island" (Shawn Bishop)
Full disclosure: I am usually not a huge fan of improv comedy. Part of my apathy stems from the wild variances in quality one can expect when the entirety of a show is made up on the spot – when improv is good, it's good, but when it's bad, it's among the most painful and awkward experiences one can have in a theater short of a Mexican donkey show – but my annoyance usually starts right off the bat when I'm initially confronted with an improv team's familiarly "quirky" and "irreverent" name. As such, I must admit I was not thrilled to attend a performance from the Groundling Theater's new comedy ensemble, "Kung Fu Battle Island."
That being said, I remained optimistic, owing mostly to the incredible reputation of the Groundlings as a world-famous hub of creativity and innovation which acted as launching pad for such superstars as Jack Black, Paul Reubens (Pee-Wee Herman), Will Ferrell, Kristen Wiig and countless others. Upon arriving at the theater I was further enthused to find that, in fact, "Battle Island" largely consisted of written sketch comedy with only a few scenes of improvisation. As it turns out, the show, directed by "Community" star and The Descendants screenwriter Jim Rash (a Groundlings alum), utilizes a rotating cast of players who lend their talents to a variety of unconnected scenes not unlike a televised variety program
As that format might entail, the setlist sees its share of hits and misses. On the night I caught "Battle Island," I was treated to a number of gut-busting scenarios which highlighted the impressive range of the Groundlings' stacked roster. One such highlight included a sketch about two bro-y Enterprise Rental clerks (Jim Cashman and H Michael Croner) who attempt to upwell their customers via ridiculous, highly sexualized claims regarding their banal car selection. Another big hit with the audience was a bit featuring a neck-bearded Yelp reviewer (Greg Worswick) waxing philosophical about the newest Taco Bell menu item. By my standards, the funniest segment by far was one which depicted a young woman (the brilliant Edi Patterson) coming into a job interview at a law firm only to immediately fall head-over-heels in love with her interviewer (Ryan Gaul), leading to a flirtatious back-and-forth so cartoonishly over-the-top that it peaks into sheer brilliance.
That being said, there were some major weak spots on "Battle Island"'s bill. As per usual, zeitgeist-y parodies of contemporary shows and songs feel cheap in their conception and carry a quick expiration date. Now, I admit I'm not a fan of "The Bachelor," but one must wonder whether the Groundlings' parody of the reality show will really play in a year or two. As it stands, it already felt dated when I saw it performed this past weekend. By that same token, music-based sketches like Annie Sertich's irritatingly try-hard "Twerking Mom" or Gaul and Laurel Coppock's outrageously shrill "High School Aerobics Finals" fell completely flat.
Indeed, though the obvious point of comparison here might be "Saturday Night Live," I found the Groundlings to be more akin to that institution's once-competitor "MADtv." I make that connection not in a disparaging manner – I was actually quite a fan of that show's original lineup – but only to point out that the Groundling's comedic M.O. is, like "Mad," grounded primarily in lewd caricatures, intricate song-and-dance-numbers and topical parodies. Whereas rival improv troupe the Upright Citizens Brigade traffics in a dark surrealism firmly targeted at millennials raised on a steady diet of bong rips and "Adult Swim," the Groundlings are firmly based in a more familiar brand of broad, "zany" comedy that wouldn't alienate a Mid-Western family whose only exposure to improv was a few episodes of "Whose Line Is It Anyway." Mind you, in my eyes, none of this is a bad thing. The post-post-post-meta detachment that so defines much of modern humor gets mighty old after you've seen it co-opted by deodorant commercials and star-studded Funny Or Die vanity pieces, making it rather refreshing to be treated to an hour-and-a-half of comedy so bright-eyed and sincere in its silliness.
"Groundlings Kung Fu Battle Island" runs through July 11 at the Groundlings Theatre. For more information, visit groundlings.com.
Video Slider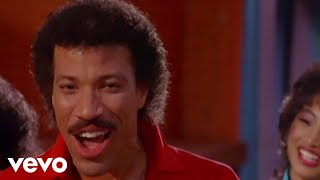 Win Tickets to See Lionel Richie at Hollywood Bowl
Lionel Richie is performing with very special guest Mariah Carey on the All the Hits Tour, and your chance to see them is at the Hollywood Bowl on Monday, July 31.