Review: Raphael Brings Soothing Nostalgia to Nokia Theatre
Acclaimed Spanish vocalist Raphel gave an unforgettable performance on May 24. (Rafael Orellana/Living Out Loud LA)
Spanish singer Raphael returned to Los Angeles with a tremendous performance on Saturday, May 24 at Nokia Theatre, which transported his loyal fans through his catalog of songs that go back 50-plus years. In an evening that the singer dubbed his "great night," a rejuvenated and poised Raphael graced the stage with his unforgettable voice.
"I have not been to Los Angeles in many years, but I have many years left and many more to come," was how Raphael greeted his loving fans.
In his first few songs, Raphael seemed a bit anxious and nervous, but by the time he sang "Despertar Al Amor" he was the Raphael of old: poised and confident, dancing and prancing on stage in a manner that made him famous.
After over 50 years in the industry, he has amassed an impressively vast collection of work, and one night was not enough to showcase all of his hits. The evening, however, did not disappoint. Among the songs he performed were "Digan lo que Digan," "Sera Mejor," "Yo Sigo Siendo Aquel," "Toco Madera," "Detenedla Ya" and "Estar Enamorado," among others.
The show was in part to promote his latest release, Mi Gran Noche, which features 50 of his greatest hits. The crowd, made up of mostly middle-aged and older fans, definitely went home happy. It was an unforgettable performance, and Raphael proved once again that he is one of the legends of his time.
Video Slider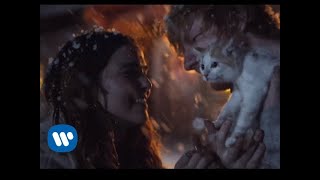 Win Tickets to See Ed Sheeran at the Rose Bowl
Ed Sheeran is back in Los Angeles, and your chance to see him perform is at the Rose Bowl in Pasadena on Saturday, Aug. 18. We are giving away complimentary tickets to the show. For a chance to enter to win, email us at
[email protected]
with "Ed Sheeran" in the subject line and tell us why you would like to go.