Review: Quick-Witted and Hilarious, "Welcome to Your Alternate Reality" Poignantly Tackles Today's Political Mood
"Welcome to Your Alternate Reality" captures the mood of most of the nation through a series of fast-paced skits.
Having a big, hearty ironic laugh is a temporary antidote to feeling helpless. Open Fist Theatre Company's "Welcome to Your Alternate Reality" asks Americans to do just that: Buckle your seat belts, get ready for turbulence and have a big, ironic laugh, because there's a chance the next three-and-a-half years could take us on a one-way flight to oblivion.
Written and directed by Catherine Butterfield and Ron West at the lovely Atwater Village Theatre, "Welcome to Your Alternate Reality" captures the mood of most of the nation through a series of fast-paced skits whose topics poke fun at CNN punditry, the current North Korea situation, cyber attacks and fake news. It helps, however, that sprinkled throughout the scathing political satire are well-placed skits about online dating, family relationships and the cutthroat world of entertainment in Hollywood.
For example, one of the best sketches of the night was "I'd Love to See You Cry," in which an aspiring actress (Kylie Eberhardt) faces some of the sexism and double-standards you hear so much about in Hollywood. When she's forced to do improv alongside a creepy stalker (Josh Banday), the scene goes from hard-hitting social commentary to hilariously raunchy and celebratory after she turns the tables on him. The skit was perhaps the funniest and best-written of the night; one that harkened back to those classic "Saturday Night Live" skits that made Tina Fey and Amy Poehler household names.
Other standout moments included a lively panel discussion on CNN's "The Situation Room with Wolf Blitzer" (Bjorn Johnson does a great Wolf Blitzer.) and Banday as a White House reporter and know-it-all actor.
Like in any sketch show (especially one about two hours long), not every sketch was a home run. But in the 24 sketches, there was plenty of poignancy, gripping moments and an abundance of laughs. In 20 to 30 years, if someone asks you what mood of American progressives was like in the days, weeks and months following the 2016 election, you couldn't do much better than to tell them about "Welcome to Your Alternate Reality."
If you want to watch "Welcome to Your Alternate Reality," you better hurry. The remaining performances are on Sunday, Aug. 6 at 7 p.m., and Friday, Aug. 10, & Saturday, Aug. 11, at 8 p.m. Tickets are $20 for general admission and $15 for students, seniors and veterans, and can be purchased at the box office or at openfist.org. Nestled in a hip residential neighborhood, the Atwater Village Theatre is located at 3269 Casitas Ave., Los Angeles 90039.
Video Slider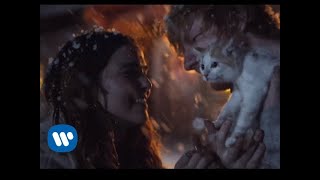 Win Tickets to See Ed Sheeran at the Rose Bowl
Ed Sheeran is back in Los Angeles, and your chance to see him perform is at the Rose Bowl in Pasadena on Saturday, Aug. 18. We are giving away complimentary tickets to the show. For a chance to enter to win, email us at
[email protected]
with "Ed Sheeran" in the subject line and tell us why you would like to go.