Review: Offbeat Comedy "Café Society" Is a Winner
Eric Myles Geller, Donathan Walters, Ian Patrick Williams, Chandra lee Schwartz, Eric Wentz and Nick Cobey in "Café Society" (Ed Krieger)
Moralizing contemporary society for its follies is hardly a difficult thing to do – and something that, frankly, is done all too often. Insert the idiosyncrasies of Los Angeles into any present-day social critique, and then it's low-hanging fruit.
The Theatre Planners production of "Café Society" doesn't tackle any particularly complex issues, but it is so perfectly executed – from the performances and the writing to the casting and a number of other aspects – that virtually any play with its meticulous attention to detail would come out a winner. And that's what "Café Society" is, a winner.
Written by Peter Lefcourt and directed by Terri Hanauer, "Café Society" is presented as "an off-beat comedy" about "five self-absorbed customers" at a Starbucks in Los Angeles' West Side (on Pico Boulevard, to be exact), in which the five customers and a barista are taken hostage inside the coffee shop by a left-leaning (here comes an oxymoron…) extremist (Nick Cobey) in the most hilarious way a kidnapping of six people by a left-leaning extremist at a Starbucks could play out.
Bob (Eric Myles Geller), a smooth-talking wealth manager and Libertarian who applies his workplace jargon to everyday life, finds himself at the coffee shop to meet Marilyn (Susan Diol), a realtor who'll (literally) put her life on the line to strike a good deal, after the two 40-something professionals meet on an online dating site. Jeff (Eric Wentz), a screenwriter with plenty of inspiration but little-to-no direction, and Kari (Chandra lee Schwartz), an aspiring actress who's always on the losing end of affirmative action at auditions, both use the Starbucks as their operating base.
The wildcard is a homeless man dressed as Anastasia (Ian Patrick Williams), who shifts from alter ego to alter ego. He often goes unnoticed for minutes at a time, only to give the audience a hysterical reminder of his presence throughout the play.
Darnell (Donathan Walters), a black barista from South Central whose educational background surprises several of the characters, adds the final wrinkle that gives "Café Society" a feel that's very 2015. That is, a play that tackles (and masterfully pokes fun at) people's obsession with smartphones and other gadgets, and touches on race-relations, feminism and political ideologies. It's as if every character represents an ideology highly prevalent in today's society.
It is unapologetically non-PC but never in a cringeworthy way because it always does so to reveal something important about the character, and by extension, about the faction of Americans who that character represents.
The amount of laughs alone is reason enough to watch "Café Society."
"Café Society" runs through Oct. 11 at the Odyssey Theatre, located at 2055 S. Sepulveda Blvd., Los Angeles 90025. Ticket prices range from $25 to 30, with performances Fridays, Saturdays and Sundays. For tickets, call (323) 960-1055 or visit plays411.net/cafe.
Video Slider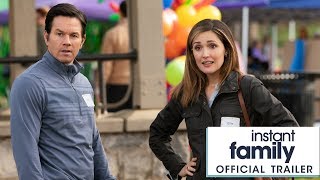 Win a Blu-ray + DVD + Digital Copy of Instant Family
Everyone everywhere can now enjoy Instant Family on Digital and on Blu-ray™ Combo Pack, and DVD on March 5 from Paramount Home Media Distribution. For a chance to enter to win at random, please email us at
[email protected]
with "Instant Family\" in the subject line and let us know why you\'d like to win a copy. This contest ends March 25, 2019.