Review: No Film Has Touched Issues Similar to Those in Partisan
Vincent Cassel stars as Gregori in Partisan. (Well Go USA)
Partisan is the type of independent film that defies expectation, plucking bits and pieces from various genres and mixing them in an attempt to see what fits together. This is the type of film that Hollywood would never make, for the risk-averse producers would never have the courage to attempt a film that seems nearly impossible to market. They would ask what this film is actually about – cults, assassins or a child coming of age – and be unable to distill it into a tagline to sell in advertisements or on movie posters.
Directed by Ariel Kleiman, an Australian based in London helming his first feature film, Partisan stars Vincent Cassel, best known as the domineering ballet director in Black Swan, as Gregori, the leader of a commune who raises the children of the commune to become assassins. The children make good assassins because he can shape them to not have the moral sense not to commit murder, and their youth makes them unlikely suspects as killers. One of the children, Alexander (Jeremy Chabriel), begins to question Gregori's hold over the members of the commune when his mother gets pregnant. Alexander is essentially the protagonist, making Partisan a coming-of-age film about assassins and cults. It is safe to say no film has ever touched similar issues.
Cassel is quite good as the charismatic leader of the commune, which serves as a polite term for a cult. His bushy beard obscures his features and makes him difficult to read, as the character should be. Knowing exactly what Gregori is thinking should be impossible for the average audience member, on account of few people being actually insane. Chabriel is fine, too, in a role that is also difficult to read. This is not a criticism of either the writers or the actor; the role demands it.
Kleiman directs Partisan with skill and confidence. It is a fine technical achievement. This is an auspicious debut for the Australian filmmaker, even if it is difficult to categorize.
———————————————————-
Partisan
Well Go USA Entertainment
In theaters Oct. 2
3 Stars
Films are rated on a scale of 5 stars (must-see), 4 stars (exceptional), 3 stars (solid), 2 stars (average) and 1 star (unworthy).
Video Slider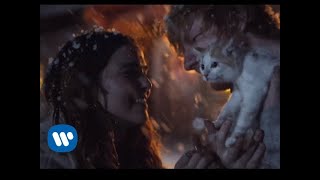 Win Tickets to See Ed Sheeran at the Rose Bowl
Ed Sheeran is back in Los Angeles, and your chance to see him perform is at the Rose Bowl in Pasadena on Saturday, Aug. 18. We are giving away complimentary tickets to the show. For a chance to enter to win, email us at
[email protected]
with "Ed Sheeran" in the subject line and tell us why you would like to go.