Review: New Original Works Festival – Week Three
Daniel Corral's "Dislike." (Courtesy of REDCAT)
"http://lol-la.com/wp-content/uploads/2019/04/728.jpg">
"http://lol-la.com/wp-content/uploads/2019/04/728.jpg">
"http://lol-la.com/wp-content/uploads/2019/04/Mermaid-Marquee-728x90.jpg">
"http://lol-la.com/wp-content/uploads/2019/04/7.png" alt="disney on ice banner">
"http://lol-la.com/wp-content/uploads/2019/04/disney-on-ice-banner.jpg" alt="disney on ice banner">
At the close of every curtain and the static of every mic there stands a dedicated and creatively fluent performer. They leave their hearts on the stage and send a piece of themselves home with each and every receptive audience member.
Week Three of the New Original Works Festival is no different; they scour the creative arts community and realms of contemporary academia in search of willing donors to donate their talent to the heart of Los Angeles.
The final week of performances featured music by Daniel Corral, contemporary dance by Morgan Thorson & Meg Wolfe and theater by Genevieve Gearhart, Paul Fraser & Deena Selenow.
At this years closing night, a night of eerieness, perky chorus singers and silent dancers dazzled the crowd with emotion filled messages carefully packaged in three distinct performances: "Dislike" (Daniel Corral), "The Other Thing" (Morgan Thorson & Meg Wolfe), and "Toxikos" (Genevieve Gearhart, Paul Fraser & Deena Selenow). The three radiated a strong presence of artistry and freedom that took their own persona throughout the night.
"The Other Thing" was rather entertaining and "Toxikos" simply resembled theater at its best.
However, the night was stolen from the very start, with "Dislike" portraying the sinister mind behind YouTubers as they freely unleash the anger and hate within their human nature. Five individuals stood in front reading off real life youtube comments full of hate, homophobia, ignorance and evil. The five orators all spoke at the same time using different tones, tempos and rhythms that unified the vibration of their voices into a soft roar of atrocities. These same words are some that we speak every day without realizing how hurtful and damaging they are to our surroundings.
All the while, in the background the orators were aurrounded by 8 accordion players serenating the lulling of the speakers with a dark and eerie song, both courting the audience into a mental craddle.
The ennui that was embodied by this piece was absolutely captivating. There was a presence of beauty and disgust, a voice of hate and obsession tied together by a gloomy wardrobe and drabby chic accents for a polished aesthetic frame.
"Dislike" took the night with a strong message against bullying, hate, ignorance and self destruction. The world was spoken through the actors and the soul of its evil was heard through the whispers of the accordions. This was truly a treat for all, from our soft spoken dreamers to our extroverted realists, we all went home with a true image of how ugly we can be and how much help we all owe each other.
Video Slider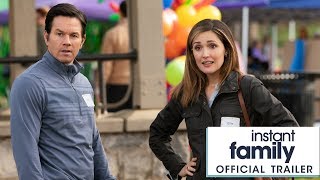 Win a Blu-ray + DVD + Digital Copy of Instant Family
Everyone everywhere can now enjoy Instant Family on Digital and on Blu-ray™ Combo Pack, and DVD on March 5 from Paramount Home Media Distribution. For a chance to enter to win at random, please email us at
[email protected]
with "Instant Family\" in the subject line and let us know why you\'d like to win a copy. This contest ends March 25, 2019.
"http://lol-la.com/wp-content/uploads/2019/04/7.png" alt="disney on ice banner">
"http://lol-la.com/wp-content/uploads/2019/04/728.jpg">
"http://lol-la.com/wp-content/uploads/2019/04/728.jpg">
"http://lol-la.com/wp-content/uploads/2019/04/disney-on-ice-banner.jpg" alt="disney on ice banner">
"http://lol-la.com/wp-content/uploads/2019/04/Mermaid-Marquee-728x90.jpg">