Review: Natalee Thai Provides Best Thai Food in L.A.
I came to Natalee Thai in Culver City after a long day of work in the Westside. And having dinner here was the best thing ever.
Whenever dining out, I always like to order different dishes so I can sample as many dishes as possible.
Being well aware of this, I played it safe and went with the sweet and sour chicken. I definitely made the right choice because it was delectable. It was fresh and zesty, and the orange flavor tasted very natural. This is by far one of their best dishes.
I also had the chicken sate, which ended up being my favorite dish, and definitely what I'll be ordering next time I eat here. Oh, and their salad and wonton soup are great, too! The soup is very rich and hearty.
I tried a few bites of two other dishes: the nutty chicken and the spicy monsoon noodles. I could tell the nutty chicken was very, very filling—especially because my friend had to take plenty of it home even though she loved it. The monsoon noodles appears to be one of their more popular items, and I could see why since many guest that night placed an order of it.
I only had two bites of the noodles, but it was enough to make me want to order some myself in the future. To drink, I had a mojito and a water. The mojito hit the spot and was refreshing. But you can never go wrong with the Thai iced tea, probably their most popular drink. It is a solid option.
The service was perfect! The staff is very polite and they thoroughly explained a few of the dishes to my guest – who had never tried Thai food before. As I said in the beginning, the place was pretty packed when we showed up, and we were seated quickly. But more importantly, our server, was very attentive despite being so busy.
The food was very modestly priced, especially compared to other nearby Thai places, and those around the greater Los Angeles area. I can't wait to have another reason to be around West Los Angeles to go back to Natalee Thai. I am definitely looking forward to it!
Cory Ortiz contributed to this story.
Video Slider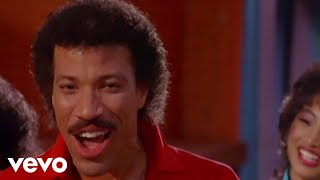 Win Tickets to See Lionel Richie at Hollywood Bowl
Lionel Richie is performing with very special guest Mariah Carey on the All the Hits Tour, and your chance to see them is at the Hollywood Bowl on Monday, July 31.