Review: "Mutt House: The Musical" is a Touching Celebration of Our Furry Friends
When I adopted my spunky, little affenpinscher-terrier mix, Thor, nearly three years ago from a wonderful local organization that focuses on saving dogs from high-kill shelters, something in me changed forever. As a first-time dog parent, all the nuances of everyday life with the companionship of a dog were magnified, and Thor and I became inseparable.
In "Mutt House: The Musical", a touching musical about a dog shelter facing permanent closure, the aforementioned nuances of dog-human relationships are not only magnified, they provide so many heartwarming moments that you'll want to run to the nearest dog shelter to the theater and adopt as many dogs as your landlord will allow (before you picture me as some dog-obsessed weirdo who's socially awkward, I ONLY HAVE TWO SMALL DOGS so only one of those things is true).
Playing now at the Kirk Douglas Theatre in Culver City, "Mutt House: The Musical" features 18 original songs and a cast of 10—six of whom are humans playing the dogs at the shelter. Eddie (Ryan McCartan), a geeky, socially awkward (around humans) employee at the shelter is the only person who truly cares about the dogs. His overall aversion to social relationships coupled with his uncanny ability to communicate with the dogs like no one else gives him a sense of purpose. The shelter is no longer his place of employment, but rather a home for him, too. This is why, when faced with the imminent closure of the shelter at the hands of the selfish, greedy mayor, for the first time in his life he toughens up and bravely fights for what he believes in.
Is the story line a tad formulaic? Sure, a little. But when you come to a cheerful musical about dogs facing possible euthanization, you want the happy ending. You want songs like "It Just Takes One," a catchy, hopeful melody about a scrappy dog eager to be adopted. After all, Mutt House is a celebration of pooches and those around them who strive to give them a better life. In this literal and figurative humanization of dogs, we see the importance of fighting for anyone or anything that makes you happy.
Performances of "Mutt House: The Musical" will run until August 5, with Wednesday and Friday performances at 8 p.m., Thursdays at 8:30 p.m., Saturdays at 2 p.m. and 8 p.m. and Sundays at 1 p.m. and 6:30 p.m. The beautiful Kirk Douglas Theatre is located at 9820 Washington Blvd. Culver City, CA 90232. Free parking is available with validation at the parking structure below city hall (enter on Duquesne Ave., just south of Culver Blvd.).
Tickets for "Mutt House: The Musical" cost $29 to $59 and can be purchased at the Kirk Douglas Theatre box office or at http://mutthousethemusical.com.
Video Slider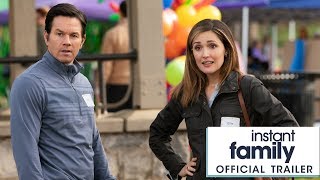 Win a Blu-ray + DVD + Digital Copy of Instant Family
Everyone everywhere can now enjoy Instant Family on Digital and on Blu-ray™ Combo Pack, and DVD on March 5 from Paramount Home Media Distribution. For a chance to enter to win at random, please email us at
[email protected]
with "Instant Family\" in the subject line and let us know why you\'d like to win a copy. This contest ends March 25, 2019.