Review: Musical Mashup "ChicabaRENT" Is Three Treats in One
"ChicabaRENT" runs through May 2nd at Creating Arts Studio in Santa Monica, Calif. (Creating Arts Studio)
Back in the early 1990's there was a series of musical parodies titled "Forbidden Broadway" that played in West Hollywood, including the now demolished Tiffany Theater which was the first theater located on the Sunset Strip and where I first saw one of the productions.
These shows took very well known show tunes and put a humorous spoof on them but without story line tying them all together per se.
In the westside of Los Angeles, a more sophisticated take on this musical idea is being produced by the Creating Arts Studio (CAC), a movie and television studio and performance venue located at 3110 Pennsylvania Avenue in Santa Monica, Calif. 90404.
Headed by director/writer Shannon Sukovaty with musical direction by Dan Sugi and choreography by Julia Lisa, "ChicabaRENT" takes three iconic musicals, "Chicago" (music by John Kander, lyrics by Fred Ebb and a book by Ebb and Bob Fosse who also did the choreography), "Cabaret" (music by John Kander and lyrics by Fred Ebb from a book written by Christopher Isherwood) and the rock musical "Rent" (music and lyrics by Jonathan Larson and based on the opera "La Boheme") and weaves specific numbers together to tell a story about a prohibition era Kit Kat Club establishment featured on the musical "Cabaret."
Even before the show starts, the entire cast is in costume and character mingling with the audience in a holistic€ approach to the small theater experience – which includes a folding chair seating layout that is in the round with cocktail tables about the perimeter.
The cast consisting of 21 very talented actors/singers who come at you, by you and around you belting out iconic songs areare: Lee Marshall, Nicholas Rubando as the hilarious drag queen Angel from "Rent," Nathan Ondracek, Kenni Kinsey, Brad Adams, Elizabeth DelloRusso and Katie Self as Roxy Hart and Velma Kelly in "Chicago," Rocio Lopez and Max Lichtig as Mimi Marquez and Roger Davis from "Rent," Hadiyyah Smith, Samantha Bussard, Giana Bommaritom, Kat Steffens, Jack Stroud, Maxwell Peters, Cassandra White as Sally Bowles in "Cabaret" with Julia Lisa, Dan Sugi and Shannon Sukovaty doing double duty as cast members as well. Accompanying them as characters and with music were Claire Montgomery (ukulele) and Monte Montgomery (guitar/piano).
Highlight numbers of the evening included "All That Jazz"€ ("Chicago") with Katie Self, "When You're Good to Mama" ("Chicago") with Shannon Sukovaty, "I Don't Care Much" ("Cabaret") with Dan Sugi in a sexy 3-way dance, "€œAll I Care About"€ ("Chicago") with the fantastic Lee Marshall, "€œLight My Candle"€ with Rocio Lopez and Max Lichtig and "La Vive Boheme" -€ both from "Rent."
"ChicabaRENT" runs now through May 2nd. For more information or tickets, visit www.cacstudios.com.
Video Slider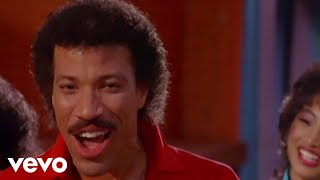 Win Tickets to See Lionel Richie at Hollywood Bowl
Lionel Richie is performing with very special guest Mariah Carey on the All the Hits Tour, and your chance to see them is at the Hollywood Bowl on Monday, July 31.