Review: Missing Child Distinguishes Itself with Powerhouse Performances and Deft Writing
Kristen Ruhlin as Gia and Luke Sabis as Joe in Missing Child
Marking an impressive feature debut by actor/director/co-writer Luke Sabis, Missing Child touches on the weighty topics of childhood sexual abuse, kidnapping and prostitution with an impressively assured, mature perspective. The film revolves around Gia (Kristen Ruhlin), a young woman struggling to overcome her trauma-filled past by finding the biological parents whom she was illegally wrested from as a child.
One day, her cryptic yet ostensibly loving boyfriend/friend/mentor Joe (Sabis – his exact relationship with the girl is purposefully unclear), announces that he has in fact found her long-lost biological father: a slithering, somewhat skeevy-looking older man named Henry (Charles Gorgano). Despite the protests of her suspicious friend Debbie (Jenifer Straley), Gia throws herself headlong into this revelatory transformation, attempting to connect emotionally with the dad she never knew.
Unfortunately, the further down the rabbit hole she progresses, the less likely Joe and Henry's story seems. Is the whole thing little more than a diabolical scheme cooked up between the two of them to rob Gia blind? Or is there an even more treacherous motive at work? These questions and more unfurl with insidious dread under the sharp eye of accomplished helmer Sabis and his co-writer Michael Barbuto.
Indeed, although Missing Child is at times technically spotty (Shaky camerawork and poor lighting mar several key scenes.), the somewhat amateurish aesthetic actually lends a frightening realism to the dramatic proceedings onscreen. In addition, the spry, capable performances delivered by the leads more than make up for any behind-the-scenes shortcomings. Ruhlin gives a powerhouse turn as the emotionally ravaged Gia, and special kudos are due to Gorgano, who brings creepy Henry to life with deeply unsettling exactitude. Finally, multi-hyphenate talent Sabis provides a minimalistic but greatly affecting soundtrack of his own making.
Missing Child is not perfect, but for a nascent attempt at full-length filmmaking, it certainly distinguishes itself from the pack. Tackling a host of hot-button issues could have proved a fool's errand for Sabis, but his deft, understated handling of said themes earns the necessary gravitas. Also, Sabis and Barbuto managed to avoid a latent error many a fresh newcomer has been undone by: writing a screenplay that lacks structure. Instead, the pair actually crafted a full-on, beat-sheeted arc for each character, which leads to great catharsis following the film's harrowing climax. This may seem like a minor trifle, but having watched many festival flicks over the years, I can tell you that it's one of the most common mistakes a greenie could possibly make. A hearty "props" to the crew and cast of Missing Child – the extra mile you went did not go unnoticed.
———————————————————-


Missing Child
In theaters Oct. 23
4 Stars
Films are rated on a scale of 5 stars (must-see), 4 stars (exceptional), 3 stars (solid), 2 stars (average) and 1 star (unworthy).
Video Slider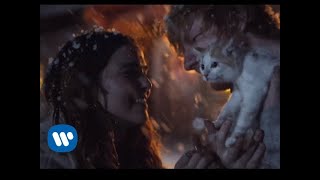 Win Tickets to See Ed Sheeran at the Rose Bowl
Ed Sheeran is back in Los Angeles, and your chance to see him perform is at the Rose Bowl in Pasadena on Saturday, Aug. 18. We are giving away complimentary tickets to the show. For a chance to enter to win, email us at
[email protected]
with "Ed Sheeran" in the subject line and tell us why you would like to go.