Review: Mindfulness: Be Happy Now – A Fascinating Look into How Celebrities Think
Mindfulness: Be Happy Now is now available on VOD.
The budget for Mindfulness: Be Happy Now might be less than what Disney spent simply on the catering for the latest Avengers film, but this documentary might be the most Hollywood film released in 2015. The documentary, directed by Lawrence Kasanoff – a producer with credits on True Lies and Strange Days as well as a host of B-movie action films produced in the 1990s starring the likes of Christopher Lambert – is a look into the Buddhist concept of mindfulness and how people can use it in order to build a better life.
As a concept, mindfulness is perfect for Hollywood, since it is a mix of exotic religious belief and some of the more self-centered tenets of psychology. Just like The Secret, the concept seems tailor-made for Oprah Winfrey. Mindfulness: Be Happy Now does not feature an appearance by Winfrey herself, but it does feature interviews with Deepak Chopra, one of the many lifestyle celebrities made into a household name thanks to Winfrey's influence.
Celebrities form the basis for most of this documentary. Cesar Milan attempts to connect the Buddhist principles of mindfulness to training dogs, while other celebrities tell how their use of mindfulness has helped bring peace to their lives.
The two most prominent of these are two unrelated Stones, Sharon and Oliver, raising the question of whether the concept of mindfulness is applicable to success at any time after 1995. The Basic Instinct star may no longer be the queen of Hollywood who could get away with wearing a Gap shirt to the Academy Awards, but she is always a compelling presence. Now that nostalgia for the 1990s is in full swing, Stone deserves a career resurrection, if only for the chance to watch her glower at the aw-shucks behavior of current starlets on awards show red carpets. The likes of Shailene Woodley and Kaya Scodelario would cower at her imperiousness like Dalmatian puppies in the presence of Cruella De Vil. Stone proves that box-office success might be temporal, but her type of stardom is forever.
Mindfulness: Be Happy Now might not provide much in terms of getting people to improve their lives, but the documentary does make an interesting look into the type of philosophies so beloved in Hollywood. Mix a little of Eastern religion with Western individualism while adding a healthy dose of narcissism, and Oprah Winfrey's disciples – if not Oprah herself – will treat it as gospel. It is a fascinating look into how many of our current and former celebrities think.
———————————————————-
Mindfulness: Be Happy Now
FilmBuff
Now available on VOD
3 Stars
Films are rated on a scale of 5 stars (must-see), 4 stars (exceptional), 3 stars (solid), 2 stars (average) and 1 star (unworthy).
Video Slider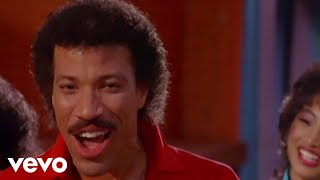 Win Tickets to See Lionel Richie at Hollywood Bowl
Lionel Richie is performing with very special guest Mariah Carey on the All the Hits Tour, and your chance to see them is at the Hollywood Bowl on Monday, July 31.