Review: Meet the Patels Documents a Real-Life Romantic Comedy
Ravi and Geeta Patel in Meet the Patels (Alchemy)
The idea that films should tell about universal experiences is a confounding one. Why would one want to spend two hours watching a story that every single person experiences? It is thus a relief that Meet the Patels does not attempt to make its story about a 29-year-old Indian-American man attempting to find love into a conventional love story that conveys universal truths. It is a very specific story that is most fascinating when it deals with the details that are particular to Indian culture, especially those that differ vastly from American dating mores.
Anyone who wants the traditional love story could watch any number of Kate Hudson films, but Meet the Patels is something different. It is a documentary about the director, Ravi Patel, who decides that it is time to get married now that he is approaching 30. He enlists the help of his family in order to find a bride, despite their very traditional views of matrimony that diverge from the American-born director's own views of courtship. The best scenes of Meet the Patels are those between Patel and his family members, who educate him in the particulars of traditional Indian marriages in a way that makes concepts that would be utterly incomprehensible to American audiences seem somewhat sensible.
Patel approaches his family with warmth but a bit of incredulity, best shown in a scene in which he realizes that his family expects him not just to marry another Indian, but another Patel. This is not a case of incest; Patel is the surname common to people from a certain area of India and designates a certain social caste. He finds humor out of the various ways in which the Indian-arranged marriage phenomenon is a mix of tradition and modern practice, including even romantic resumés that families exchange in order to facilitate matches.
Meet the Patels begins to tread more familiar territory when his family relents on the idea of an arranged marriage and accepts that he has to find romance in ways more familiar to an American man, no matter his cultural heritage. This is where the film, which despite being a documentary owes far more to romantic comedies than any non-fiction work, begins to lose its sense of momentum. Meet the Patels owes its strength not to the universal stories of finding romance, but to the specific experiences of Patel and the other Patels like him.

———————————————————-


Meet the Patels

Alchemy

In theaters Sept. 11
3 Stars
Films are rated on a scale of 5 stars (must-see), 4 stars (exceptional), 3 stars (solid), 2 stars (average) and 1 star (unworthy).
Video Slider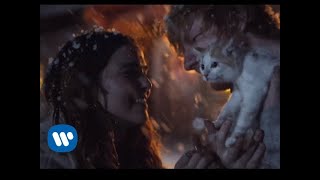 Win Tickets to See Ed Sheeran at the Rose Bowl
Ed Sheeran is back in Los Angeles, and your chance to see him perform is at the Rose Bowl in Pasadena on Saturday, Aug. 18. We are giving away complimentary tickets to the show. For a chance to enter to win, email us at
[email protected]
with "Ed Sheeran" in the subject line and tell us why you would like to go.