Review: Mary J. Blige, H.E.R. Take Center Stage at STAPLES Center
Mary J. Blige performs onstage at the BET Experience STAPLES Center concert on June 20, 2019 in Los Angeles, Calif. (Randy Shropshire/Getty Images for BET)
"http://lol-la.com/wp-content/uploads/2019/07/Living-Out-Loud-LA-for-Air-Supply-728x90.jpg">
"http://lol-la.com/wp-content/uploads/2019/07/JoseLuisRodriguez_728x90.jpg">
"http://lol-la.com/wp-content/uploads/2019/07/HB19_DIGITAL_HERBIEHANCOCK_PROMO_728x90.jpg">
"http://lol-la.com/wp-content/uploads/2019/05/MTH-190039-Feel-The-Fame-Remarketing-Banner-728X90.jpg">
"http://lol-la.com/wp-content/uploads/2019/04/7.png" alt="disney on ice banner">
This year marks the 7th annual BET Experience, which is taking place over three days in downtown Los Angeles at LA Live. Jam packed with music and events for fans that include a Celebrity Dodgeball Game, Celebrity Basketball Game, and exclusive parties all culminating with the BET Awards on Sunday, June 23rd. BET continues to increase its ways in which fans can interact with some of their favorite artists in music, film and TV.
Each evening at the STAPLES Center offers fans different musical vibes depending on what style of music they're into. Night one (Thursday, June 20) had a diverse and powerful all-female lineup featuring Bri Steves, Queen Naija, Summer Walker, H.E.R. and major powerhouse Mary J. Blige as the headliner. All these ladies graced the stage on opening night to a full house.
Having a new and young crop of emerging artists opening for Mary J. Blige allowed for an engaged cross-generational audience. What was cool about this particular lineup is that all the artists range in age from 21 to 24 while Ms. Blige has been in the game singing longer than they have been alive. All of them aspire to stay in the business for twenty-eight years still making new music that fans love.
The women brought their own style and swagger to the stage creating a night of pure music with powerhouse backup singers, classically trained musicians, and serious talent oozing into the arena.
Summer Walker created a more intimate mood when she hit the stage with candles and an acoustic guitar at one point. Queen Naija spiced up the night with her on point male and female backup dancers. Bri Steves opened up the show first with a flow and style all of her own.
H.E.R., who was here two years ago when she was just 19 years old, opened up on this same stage before she became a Grammy-winning artist. She played her hits "Focus" and "Best Part", along with some new songs from her forthcoming album.
The energy of the audience began to electrify when Blige hit the stage. She's a seasoned professional and came out swinging. All of her flare and theatrics that her fans have come to know and love brought the audience to their feet. Singing a medley of her classic hits one after the next had the crowd going wild! People rushed into the aisles creating a basement house party atmosphere that quickly spurred the security to usher everyone back to jam in their own seats.
"No More Drama" and "Family Affair" were prominent in their respective renderings.
At one point in the show, Blige gave her band and backup singers their due props with solo time, while she underwent an entire fierce outfit change. She wore thigh high boots with both outfits and sunglasses to go with her blonde wavy hair. After all these years she isn't afraid to be open, honest, and raw with the audience which is why her fans have stayed loyal to her.
Opening night of the BET Experience was a success with people sharing all over social media. This festival will only continue to grow and garner more and more attention throughout the coming years, especially if they keep bringing in musical acts like these women.
Video Slider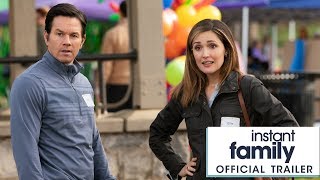 Win a Blu-ray + DVD + Digital Copy of Instant Family
Everyone everywhere can now enjoy Instant Family on Digital and on Blu-ray™ Combo Pack, and DVD on March 5 from Paramount Home Media Distribution. For a chance to enter to win at random, please email us at
[email protected]
with "Instant Family\" in the subject line and let us know why you\'d like to win a copy. This contest ends March 25, 2019.
"http://lol-la.com/wp-content/uploads/2019/05/MTH-190039-Feel-The-Fame-Remarketing-Banner-728X90.jpg">
"http://lol-la.com/wp-content/uploads/2019/07/HB19_DIGITAL_HERBIEHANCOCK_PROMO_728x90.jpg">
"http://lol-la.com/wp-content/uploads/2019/07/JoseLuisRodriguez_728x90.jpg">
"http://lol-la.com/wp-content/uploads/2019/04/7.png" alt="disney on ice banner">
"http://lol-la.com/wp-content/uploads/2019/07/Living-Out-Loud-LA-for-Air-Supply-728x90.jpg">