Review: Los Angeles Sports Memories, 44 Years of Enjoyable Highlights from Doug Krikorian
Sports writer and author of Los Angeles Sports Memories Doug Krikorian (right) with Muhammad Ali and Johnny Ortiz
Los Angeles has interesting idiosyncrasies as a sports town. On one hand there's the adage that dictates "no one is really from L.A.," which implies the city is full of transplants from other towns, and that it lags behind cities like New York, Boston and Chicago in the arbitrary competition of Best Sports Town.
That has not been the case in Los Angeles, however, as Angelenos have been among the best fans in American sports by nearly every meaningful measure since major professional sports first arrived in Southern California more than 60 years ago, with countless memorable moments etched into the city's highlight reel along the way.
Los Angeles' fervent passion for its teams would be unconditional if not for one caveat: They'll support you, but you have to win. That trait makes fans in other cities roll their eyes and shapes the narrative of Los Angeles as a sports town.


The book Los Angeles Sports Memories highlights some of the most memorable moments of prominent L.A. sports figures or teams, with stories of triumph and tribulation throughout the book to make fans of all ages reminisce. But the book is different than the run-of-the-mill compilation of sports heroes that serves as a feel-good collage of yore. Rather, it is an anthology of newspaper articles from the viewpoint of one person, author Doug Krikorian, who curated this book from his 44-year career as a renowned L.A. sports columnist for the Long Beach Press Telegram and the now-defunct Los Angeles Herald Examiner.
In "Sweet Repeat: LA Lakers Beat Dreaded Celtics In Delirious Victory" Krikorian, in his signature prose, recalls the Lakers' 2010 victory over the Boston Celtics in the NBA Finals as an emphatic story of redemption by harkening back more than 40 years to the Lakers' heartbreaking defeats at the hands of their perpetual nemesis from New England. It is a column written with hindsight and historical context in mind, but chock-full of the euphoria of Staples Center as the hardwood floor became lacquered with confetti in celebration of the Lakers' 16th NBA championship.
In "One Big Move Makes This A Hockey Town" he chronicles the arrival of Wayne Gretzky to the L.A. Kings in August 1988, and how that shaped the landscape of the NHL. In "For Angels, Heaven Must Wait: Did Mauch Outsmart Himself?" he questions Angels manager Gene Mauch's tactical approach in Game 6 of the 1986 ALCS, when Mauch, harrowed by past misfortunes, makes questionable bullpen changes with the Angels only one out away from reaching the World Series.
There are nearly 60 of Krikorian's articles in Los Angeles Sports Memories, which, like the aforementioned ones, strike a chord with sports fans who are old enough to remember those eras, or serve as an enjoyable crash course in memorable L.A. sports moments to those who aren't.
———————————————————-


Los Angeles Sports Memories

Arcadia Publishing

Available Aug. 24
5 Stars
Books are rated on a scale of 5 stars (must-read), 4 stars (exceptional), 3 stars (solid), 2 stars (average) and 1 star (unworthy).
Video Slider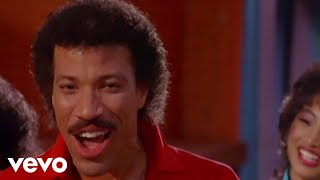 Win Tickets to See Lionel Richie at Hollywood Bowl
Lionel Richie is performing with very special guest Mariah Carey on the All the Hits Tour, and your chance to see them is at the Hollywood Bowl on Monday, July 31.