Review: Lila Downs Shines at the Walt Disney Concert Hall
Mexican-American singer-songwriter Lila downs
"http://lol-la.com/wp-content/uploads/2019/07/HB19_DIGITAL_HERBIEHANCOCK_PROMO_728x90.jpg">
"http://lol-la.com/wp-content/uploads/2019/04/7.png" alt="disney on ice banner">
"http://lol-la.com/wp-content/uploads/2019/07/JoseLuisRodriguez_728x90.jpg">
"http://lol-la.com/wp-content/uploads/2019/07/Living-Out-Loud-LA-for-Air-Supply-728x90.jpg">
"http://lol-la.com/wp-content/uploads/2019/05/MTH-190039-Feel-The-Fame-Remarketing-Banner-728X90.jpg">
Oaxacan culture is finally getting the recognition it deserves in the United States. With the recent Academy Award nomination of actress Yalitza Aparicio for Best Supporting Actress and the ensuing conversation about Mexican indigenous cultures, it's a fitting time to show the world the overlooked diversity of Mexico.
In the world of music, no one is doing a better job at bringing Mexican indigenous culture to the forefront as Mexican-American singer-songwriter Lila Downs, who performed her unique brand of music Friday, May 10, 2019 at the Walt Disney Concert Hall, along with the brilliant electronic indie-pop sensation, Helado Negro – who was a musical treat to watch live.
Dressed proudly in her customary indigenous dress and accompanying rebozo, Lila Downs brought a heartfelt, emotional performance to the iconic Los Angeles venue. She wowed audiences with her wondrous vocals and on-stage presence; she's rather charismatic when performing live. She connects with the crowd in so many ways, led by the lyrics in her songs. But, above all, she's usually so firm and strong in rendering each song. That, in itself, is inspiring.
Since her 1994 album, Ofrenda, Downs has had a long, successful career by staying true to her roots and style. Since then, she has amassed a following and earned recognition (one Grammy and five Latin Grammys) due to her wonderful music. Friday night in downtown Los Angeles was no different, as fans were treated to a medley of her self-written hits combined with inspired covers. Of course, she played "Cumbia del Mole" (an ode to the delectable Mexican dish), "Que Nadie Sepa Mi Sufrir" and "Cariñito", as well as many other crowd-pleasing tunes that brought all the energy to the Walt Disney Concert Hall.
Touring in support of her 10th studio album, Al Chile, the socially-conscious singer also performed most of the songs on her new eclectic album, including "Clandestino" and a cover of "Los Caminos de la Vida", an homage to the original version, played by La Tropa Vallenata. She also donned a traditional Oaxacan sombrero for a part of the concert, much to the delight of the adoring audience.
In short, Lila Downs brought to the audience what they love most about her: a brilliant spectacle of sights and sounds, proudly representing her indigenous roots with her style and in her lyrics. No doubt she is making her mark in the vast world of Mexican music.
For additional information and/or to purchase tickets for performances at Walt Disney Concert Hall, visit https://www.laphil.com/
Video Slider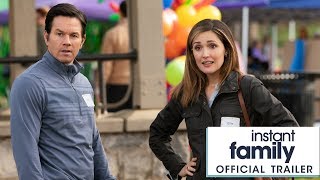 Win a Blu-ray + DVD + Digital Copy of Instant Family
Everyone everywhere can now enjoy Instant Family on Digital and on Blu-ray™ Combo Pack, and DVD on March 5 from Paramount Home Media Distribution. For a chance to enter to win at random, please email us at
[email protected]
with "Instant Family\" in the subject line and let us know why you\'d like to win a copy. This contest ends March 25, 2019.
"http://lol-la.com/wp-content/uploads/2019/05/MTH-190039-Feel-The-Fame-Remarketing-Banner-728X90.jpg">
"http://lol-la.com/wp-content/uploads/2019/04/7.png" alt="disney on ice banner">
"http://lol-la.com/wp-content/uploads/2019/07/HB19_DIGITAL_HERBIEHANCOCK_PROMO_728x90.jpg">
"http://lol-la.com/wp-content/uploads/2019/07/Living-Out-Loud-LA-for-Air-Supply-728x90.jpg">
"http://lol-la.com/wp-content/uploads/2019/07/JoseLuisRodriguez_728x90.jpg">