Review: La La Land In Concert: A Live-to-film Celebration Charms the Hollywood Bowl
La La Land In Concert: A Live-to-film Celebration on Friday, May 26, 2017 at the Hollywood Bowl (Marvin Vasquez / LOL-LA)
Nothing less than beautiful.
That was night one-of-two of La La Land in Concert: A Live-to-film Celebration before a sold-out crowd of 17,500 Friday night at the Hollywood Bowl. Night two is tonight (Saturday, May 27) at 8 p.m.
Immediately after Gene Kelly's wife and biographer Patricia Ward Kelly introduced the film, the gentleman to my left side said, "Alright, let's get this going." His enthusiasm made me pensive at first, but I soon figured out as to why he said what he said.
Damien Chazelle's La La Land, starring Ryan Gosling and Emma Stone, is, without a doubt, one of the best movies ever made and easily could have won Best Picture at the Oscars. Add a live orchestra, the occasional dancers, a chorus and a large crowd as spectators, and you get a super delightful and charming experience.
La La Land received 14 nominations at the 89th Academy Awards and won in six categories: Best Director, Best Actress (Stone), Best Cinematography, Best Original Score, Best Original Song ("City of Stars") and Best Production Design. It's amassed over $400 million at the worldwide box office.
The collaborative effort is what makes musicals shine was what Patricia Ward Kelly recalled Gene Kelly saying at one point in his illustrious career, and that was indeed a true thing with La La Land – which featured a shining musical plot in Los Angeles with lots of jazz and dancers, particularly in the opening scene. And to the surprise of the fans, the routine from the film's opening scene came alive on stage when La La Land dancers appeared and simply delivered!
Composer Justin Hurwitz conducted his Oscar-winning score and Oscar-winning song, "City of Stars," performed live-to-film by a 100-piece symphony orchestra, choir, and jazz ensemble, which prominently featured 10-time Grammy-winning jazz legend Arturo Sandoval. And they kept us speechless during the entire performance.
It was "magical," says Guadalupe Castillo, a 32-year-old native of the San Fernando Valley, after being asked to describe the night experience in one word. Castillo, like many others, purchased her tickets as soon as the general public sale went live.
Earlier this month, the concert's director Richard Kraft said, "Our goal is to translate the film experience into something that would live and breathe as a night at the Hollywood Bowl." And that certainly was accomplished as soon as you entered the venue, sat down and watched the film and heard the live score. It was remarkable, inspiring and, interestingly enough, an unforgettable entertainment engagement!
And watching and hearing both Gosling play Sebastian (a jazz enthusiast) and Stone portray Mia (a struggling actress) in this masterpiece was icing on the cake. The audience, which constantly clapped throughout the movie screening, could not have asked for anything else.
By far one of the most marvelous aspects of the event arrived via people themselves, as hundreds dressed in La La Land and vintage Hollywood-inspired ensembles.
"Yes, it was a beautiful experience under the L.A. stars," Castillo added. "Because I, like many, am a fool that dreams and I'm great at making a beautiful mess out of it."
And that's what La La Land touches on. After all, it is a romantic musical that conveys how one can be a dreamer and be in touch with fantasy. Perhaps that is what the gentleman to my left had in mind.
Video Slider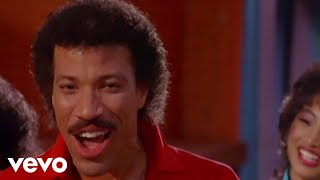 Win Tickets to See Lionel Richie at Hollywood Bowl
Lionel Richie is performing with very special guest Mariah Carey on the All the Hits Tour, and your chance to see them is at the Hollywood Bowl on Monday, July 31.