Review: Knotfest Day 1 – A Heavy Trip Down Memory Lane
One simple question from Korn's Jonathan Davis – "Are you ready!?" – incited chaos at Knotfest. (Evan Solano/LOL-LA)
What happens when you take a jaded, recovering metalhead to an all-day metal festival after more than 10 years of renouncing giant metal events? The results surprised even me.
The last time I had been to San Manuel Amphitheater was back when it was known as the Glen Helen Pavilion for the 2004 Ozzfest, and back then I was a way-too-excited on metal 16-year-old who eventually grew out of the long hair and Slayer shirts in order to try and be some semblance of a normal human being (Spoiler alert: not quite sure it panned out).
Like people, the metal scene has changed over the years, and with that change, many of the festivals I had come to know like Ozzfest and Sounds of the Underground perhaps outgrew their welcome or just simply fizzled out as a result of people like me who just got over the scene. Picking up the torch fallen by fests like Ozzfest, Slipknot created their annual "Knotfest" which had a lineup that was actually too amazing to pass up.
While most people's Saturday at Knotfest started around noon or 1 p.m., my venture back to my metal days started at around 3 p.m. for two reasons:
1) I didn't want to stand around for all the "battle of the band" bands that kicked off the evening, nothing personal to them, I am actually a fan of new, developing bands, but I absolutely have no respect for the whole "pay-to-play" structure these bands are forced to go through in order to have the chance to "open up for Korn" when in reality they end up playing so early in the afternoon it makes no difference. So it was my form of protest to not even see them.
2) At The Gates was playing at 3:05, and that band, I could not afford to miss at all!
The Swedish death metallers blew me away. It was unfortunate that they played, what I felt, was such a short set, but having seen them earlier this year with Converge, I was just excited to be able to see them twice in one year. The band ripped through their staples like "Slaughter of the Soul" and " Blinded By Fear," as well as songs from their latest album, At War with Reality.
Being a huge "Law & Order: Special Victims Unit" fan, I was especially stoked to see rapper/actor Ice-T's Body Count on the lineup. The band played mostly songs from their latest album, Manslaughter, which was cool to hear, but mainly I was waiting for "Cop Killer," their infamous hit from their 1992 self-titled album.
Richmond's GWAR were a band that everyone were waiting in fevered anticipation for, maybe it was the idea of getting sprayed down in fake blood and other bodily fluids in order to cool off from the warm San Bernardino sun, but as the band kicked off their outrageously gory set, fans were already cheering and pitting. New singer Blöthar, who replaced longtime singer Oderus Urungus last year, did a fantastic job of carrying on the legacy Oderus left, chiding the crowd and berating them as he sprayed them with blood shooting out of what looked like a mutant baby's rectum … yup.
I honestly couldn't tell you what songs the band played, but I don't think that matters considering what most people come for is the outrageous live show that usually consists of (fake) maiming, decapitation, blood squirting, aliens fighting and all the wonderful things that make 99 percent of the population hate heavy metal. But in this moment we, the one percent, were covered in blood and piss and loving every minute of it.
Although metal is not particularly my first choice anymore, the black metal genre is one I have always kept up with over the years. So I was amazed to see that Austria's Belphegor, as well as Colombia's Inquisition were part of the lineup since they are not only two amazing bands, but also two extremely underrated bands in the black metal scene that as of late has been populated with fans of the more atmospheric side of the genre with bands like Deafheaven.
Belphegor played a monstrous set, complete with severed goat skulls and smoke machines, which gave off this "daytime cookout" vibe instead of the fire and brimstone that I am sure they were going for. They are definitely a band to catch in a smaller, inside venue. The music, however, more than made up for the awkward daytime theatrics, playing their crushing blend of blackened death metal that fans of band like Marduk and Behemoth could easily embrace.
As the two black metal bands finished their sets, the main stage began setting up for their first act of the evening, North Carolina's Corrosion Of Conformity, who recently reunited with their longtime frontman, singer/guitarist Pepper Keenan, who also splits his time with the New Orleans sludge band Down.
Although the band kicked off with the title track from their 1996 album, Wiseblood, they mainly stuck to material from their most groundbreaking and commercially successful album, Deliverance, following up with "Heaven's Not Overflowing," "Clean My Wounds," which turned into this Southern jam session midway through with Keenan urging the crowd to "smoke 'em if you got 'em," and following up with their biggest hit, "Albatross."
The band, who have been together now for more than 30 years, have survived in different incarnations and styles over their storied career. Seeing them perform with their most successful lineup and heavy southern rock-meets-Black Sabbath sound was beyond amazing for any fan of the band who values their contribution to the heavy music scene.
Following up C.O.C. was Florida's Trivium, whom quite honestly, I forgot were still around. I was a fan of the their early albums, Ascendancy and The Crusade, in high school and had a real appreciation for the songwriting and technicality the band had early on. As I got older I fell off of the bandwagon, so the chance to see how they have progressed in their decade-long existence was going to be interesting.
Their set began with the opening track "Snøfall" from their new album, Silence in the Snow, which I clearly wasn't familiar with but found myself appreciating the rhythm section of singer/guitarist Matt Heafy and drummer Matt Madiro locked in as lead guitarist Cory Beaulieu added some catchy harmonies over. They followed up with a song I actually was both familiar and fan of, "Down from the Sky," from 2008's masterfully executed album Shogun.
Trivium is a group that, although I don't actively listen to, I found myself enjoying their set because of the passion and conviction that the whole band plays with. They may not be my first pick on a heavy metal playlist, but for younger fans in the audience I am sure they were totally stoked to see the band play their favorite song live. And really, that's what the great thing about festivals like this do for the fans: secure their love of this music by experiencing it in a larger-than-life setting.
As the event progressed, the first of the headlining acts, Atlanta progressive metallers Mastodon kicked the evening off to the now massively crowded main stage area.
The band started their set with "Tread Lightly," the opening track from their latest opus, Once More 'Round the Sun. Anyone who has seen Mastodon knows that catching this band live is incredible musically, but can be a total hit-or-miss in the vocal department. Tonight was a hit; singer/bassist Troy Sanders brought his thunderous vocal style that juxtaposed the more psychedelic, higher (no pun intended) range of guitarist/singer Brent Hinds whose wild hair, tattooed face, leather pants and massive flying-V guitar made him look equal parts caveman and rock god.
The band kicked straight into their current single "The Motherload," a song that showcases the amazing dexterity and versatility of Mastodon's secret weapon, drummer Brann Dailor, who not only plays every drum part with complex fills and rolls but also handles a majority of the song's lead vocals for the entire five-minute length of the song.
Mastodon, who were celebrating their 2,000th show that evening, slowed things down with two more songs from Once More, "Chimes At Midnight" and the mammoth riffed "High Road," which perfectly melds the crushing groove Mastodon built their careers on along with the melodic choruses they have become known for as they progressed. The band took things back to their 2004 breakout album, Leviathan, with "Aqua Dementia" and their final song, the colossal "Blood And Thunder."
As Mastodon finished their set, the crowd was already in a trance-like state as they waited for the one final act of the evening, legendary nü-metal pioneers Korn, who were celebrating the 21st anniversary of their groundbreaking self-titled album. The significance of that album not only defined a generation of misfit Gen-X teens but also revolutionized the metal scene in the early '90s, shifting the focus of metal from technical, complex arrangements of the '80s in lieu of down tuned, heavy riffs and an emphasis on heavier breakdowns.
The iconic cover of their self-titled album always struck this feeling of uneasiness in me as a kid, and seeing it on a massive scale across a full stage brought me right back to that feeling as kid, only tenfold. As the lights dimmed, the crowd immediately came to a deafening roar as drummer Ray Luzier (the only non-original member, who replaced drummer David Silveria) began playing the ride cymbal intro to the album's opening track "Blind."
As the members slowly began making their way onto the stage building up the intro to an almost fever high, it was frontman Jonathan Davis who finally emerged from backstage and screamed to the crowd one simple question: "ARE YOU READY!?" From there, it was absolute chaos.
The entire audience began to jump, push and move like a sea of bodies in the midst of a storm. The band ripped through the first seven tracks from their self-titled album in sequential order following "Blind" with "Ball Tongue" and the bass heavy "Need To," which bassist Fieldy played with a sense of nostalgic vigor while Davis and guitarists James "Munky" Shaffer and Brian "Head" Welch created haunting yet heavy atmospheric soundscapes and crushing riffs all the while. The band ended their trip down memory lane with "Shoots and Ladders," which was interesting to hear as a nearly sold-out crowd screamed back nursery rhymes and were all menacing about it.
The remainder of the band's set consisted of hits like "Falling Away From Me," from 1999's Issues and "Here to Stay" from 2002's Untouchables. Thankfully the band kept their set to the mid 2000s, only going as far as 2005's "Coming Undone," sparing us of any latter-era tracks and Skrillex mashups.
It was clear that band wanted to keep the emphasis on their legacy and contribution to the metal scene. They closed out their set with probably their biggest hit, "Freak on a Leash," which at first had me chuckling at the part where Davis would scat on, but then was immediately reminded how heavy Korn can be when the breakdown that follows it aurally body slammed me into submission.
By all accounts, one of the biggest surprises for me was watching Korn live and realizing how important that band was in getting me into the metal scene growing up – whether I liked to admit it or not. Korn's performance not only solidified their place in the annals of heavy music, but also helped me reconnect with a part of my life that I had maybe forgotten over time because I suddenly found myself "too cool" to listen to Korn anymore.
Who would have ever thought that Judas Priest would have a tough act to follow?
The British metal legends had a lot to live up to, and they didn't even know it. When I was a kid, the Ozzfest 2004 headlining act was none other than Priest themselves, and they completely blew me away, but maybe I was easily impressed back then.
After the trip down memory lane that Korn pulled, would Priest even be able to recapture the magic that I felt when I first saw them live 11 years ago?
Pffft, are you kidding me? This is Judas Priest we're talking about here!
Right away the band launched into "Dragonaut," the opening track of their latest album, Redeemer of Souls, and in just three seconds, singer Rob Halford's voice reminded of everything I loved about metal. Adorned in all-black leather, studs and his signature mirrored sunglasses, Halford at 64 years of age can still kick any singer's ass on this festival bill, and they would actually thank him for doing so!
The band wasted no time in jumping back to their lengthy discography with "Metal Gods" from 1980's beyond legendary British Steel, which had everyone chanting along and following with 1976's Sad Wings Of Destiny's "Victim of Changes."
The incredible thing about Priest's set was not just the fact that this band still has the tenacity and the sheer power to still command a stage, but that fact that Halford's voice can shift from the gruff, commanding frontman to the air siren metal god seamlessly. His vocal style, although a little high in the mix, will forever stick with me, not just because of any sentimental feeling, but because he hit registers so high and loud that I still hear a ringing in my ear as a result.
His eagle shriek screams pierced the sky all night like aural lightning as he and the band ripped through hit after hit from their renowned repertoire: "Turbo Lover," "Screaming For Vengeance," "Breaking The Law" and "Hell Bent For Leather," where, of course, Halford drove the Harley bike on stage. It was so ridiculously '80s, and I loved every minute of it.
The band rounded out their set with the one-two punch of epic, twin guitar riffage of "The Hellion" before diving into "Electric Eye," which was one of the songs I absolutely needed to hear live again, since it was the song they kicked their set off with in 2004. They finished off their set with "You've Got Another Thing Comin'," which was cool and all but left me feeling rather unfulfilled in some way … until the encore where they saved the best for last by driving the final nail in every other band's coffin with the title track to their amazingly heavy 1990 album, Painkiller.
Hearing this live was probably one of the biggest full-circle metal moments of the evening as the riffs and solo had some of the best guitar work Judas Priest has probably ever put to tape. Halford's voice instantly brought back the feeling of awe I felt as a teenager first discovering them. Listening to the song again reminded me of growing up and loving the track so much that one day I decided to pick up and guitar and begin teaching myself how to play the same song I was now hearing as I was beginning to make my way to the exit.
Although I regrettably didn't make it to day 2 of Knotfest to see the festival's namesake band, Slipknot, yet another influential band in my developing musical years, the day 1 lineup was truly something special for me.
For some of us, as we get older we begin to make compromise after compromise, giving up pieces of who we were growing up: being the social weirdo, the one who only wears black and grew up on a steady diet of almost every genre of metal, until one day we are the jaded recovering metal fan in need of a reminder of his roots.
Thank goodness there were at least nine misfits from Iowa who loved heavy music and had the good sense to not compromise, and in doing so have now created a truly diverse and eclectic heavy music festival that not only can turn a new generation of kids on to legendary bands and also celebrate the spirit, essence and that unexplainable coolness that comes when you hear your favorite metal song.
Now if you'll excuse me, I have to dig my old metal shirts out of the garage.
Video Slider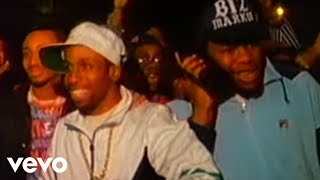 Win Tickets to See I Love The 90's at the Microsoft Theater
I Love The 90's has an upcoming show in L.A. and now is your chance to go at the Microsoft Theater in Los Angeles: Saturday, March 5th. We are giving away tickets to the show. Subscribe to our mailing list!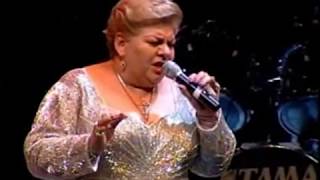 Win Tickets to See Paquita la del Barrio at the Microsoft Theater
Paquita la del Barrio has an upcoming show in L.A. and now is your chance to go at the Microsoft Theater in Los Angeles: Saturday, February 27th. We are giving away tickets to the show. Subscribe to our mailing list!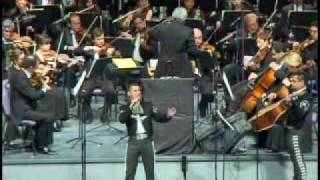 Win Tickets to See Mariachi Vargas De Tecalitlan at the City National Grove of Anaheim
Mariachi Vargas De Tecalitlan has an upcoming show in L.A. and now is your chance to go at the City National Grove of Anaheim in Anaheim: Friday, February 12th. We are giving away tickets to the show. Subscribe to our mailing list!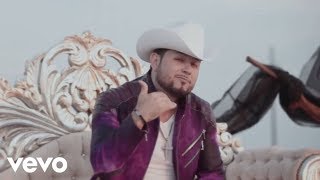 Win Tickets to See Roberto Tapia at the Microsoft Theater
Roberto Tapia has an upcoming show in L.A. and now is your chance to go at the Microsoft Theater in Los Angeles: Saturday, February 6th. We are giving away tickets to the show. Subscribe to our mailing list!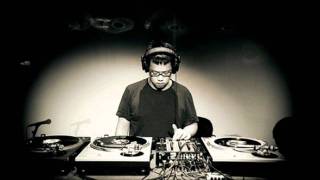 Win Tickets to See Kid Koala at Royce Hall
Kid Koala has an upcoming show in L.A. and now is your chance to go at Royce Hall in Los Angeles: Friday, January 29th. We are giving away tickets to the show.