Review: John Legend Renders a Magical Night of Music at the Hollywood Bowl
John Legend performs during opening night (Saturday, June 16, 2019) at the Hollywood Bowl. (Craig T. Mathew and Greg Grudt / Mathew Imaging)
"http://lol-la.com/wp-content/uploads/2019/07/JoseLuisRodriguez_728x90.jpg">
"http://lol-la.com/wp-content/uploads/2019/07/HB19_DIGITAL_HERBIEHANCOCK_PROMO_728x90.jpg">
"http://lol-la.com/wp-content/uploads/2019/07/Living-Out-Loud-LA-for-Air-Supply-728x90.jpg">
"http://lol-la.com/wp-content/uploads/2019/05/MTH-190039-Feel-The-Fame-Remarketing-Banner-728X90.jpg">
"http://lol-la.com/wp-content/uploads/2019/04/7.png" alt="disney on ice banner">
The Hollywood Bowl is a timeless venue with unique characteristics. Although there have been plenty of worthy artists who have graced its iconic stage, few artists can match the style and charm of the stylish and unique 97-year-old venue as John Legend. The stylish and unique singer opened the 2019 Hollywood Bowl season Saturday, June 15, 2019, in front of a sold-out audience.
Donning a teal tuxedo and accompanied just offstage by his wife, Chrissy Tiegen, and three-year-old daughter, Luna, Legend delighted concertgoers with his diverse repertoire of timeless melodies, as well as several inspired, meaningful covers. It was a packed 90-minute show that never missed a beat.
After opening with DJ Khaled's "Higher," (which features the late Nipsey Hussle), Legend proceeded to play another 18 songs, from his soul and R&B hits, to other covers such as "God Only Knows" by The Beach Boys (acapella), Led Zeppelin's "All My Love," and "What's Going On" by the legendary Marvin Gaye.
Of course, Legend delighted fans with big hits of his own. Perhaps some of the biggest fan reactions of the night came when he sang hits such as "All of Me," "Preach," and "Ordinary People," as well as many other of his smash-hit singles. But the finale was just as good.
He finished his set with another cover—this time it was Curtis Mayfield's "Move On Up," after which fans were left wanting more. To close out a night of many surprises, Legend was joined onstage by Common to sing "Glory," their Oscar-winning single from the movie "Selma," for the evening's final goodbye. As is the tradition at the Hollywood Bowl, the final number was accompanied by a spectacular fireworks display that capped off the night in the most perfect way imaginable.
That the overarching message was one of love and harmony was not lost upon anyone that night. Legend, more obviously in his music and more subtly in the way he carries himself on and off the stage, evokes a message of love, harmony, and unification in anything he does. This is why this concert wasn't all about Legend himself. Legend helped raise $1.7 million that night alone for Youth Orchestra L.A. (Y.O.L.A.), the charitable donation of the L.A. Philharmonic.
The memorable evening was a resounding success in every way imaginable and sets the bar high for the rest of the 2019 season at the Hollywood Bowl. For information on the rest of the Hollywood Bowl's 2019 season, visit www.hollywoodbowl.com
Raya Minuskin contributed to this story.
Video Slider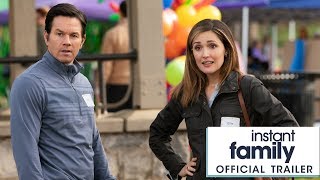 Win a Blu-ray + DVD + Digital Copy of Instant Family
Everyone everywhere can now enjoy Instant Family on Digital and on Blu-ray™ Combo Pack, and DVD on March 5 from Paramount Home Media Distribution. For a chance to enter to win at random, please email us at
[email protected]
with "Instant Family\" in the subject line and let us know why you\'d like to win a copy. This contest ends March 25, 2019.
"http://lol-la.com/wp-content/uploads/2019/04/7.png" alt="disney on ice banner">
"http://lol-la.com/wp-content/uploads/2019/07/Living-Out-Loud-LA-for-Air-Supply-728x90.jpg">
"http://lol-la.com/wp-content/uploads/2019/05/MTH-190039-Feel-The-Fame-Remarketing-Banner-728X90.jpg">
"http://lol-la.com/wp-content/uploads/2019/07/JoseLuisRodriguez_728x90.jpg">
"http://lol-la.com/wp-content/uploads/2019/07/HB19_DIGITAL_HERBIEHANCOCK_PROMO_728x90.jpg">